Dialog with our stakeholders and our essential sustainability topics
Our mission is to enable energy-efficient, affordable and long-lasting housing - and to provide as sustainably as possible. To achieve this goal and keep improving, we are in constant exchange with our stakeholders.
16 December, 2020
For Xella, relevant stakeholders are groups, institutions, or individuals with whom we have a direct or indirect relationship through our business activities and who therefore have an interest in our actions. Our customers and business partners, employees, suppliers, owners and banks, the media, neighbors of our sites, and representatives of associations, public authorities, and non-governmental organizations (NGOs) are our most important stakeholders – with whom we regularly engage in intensive dialog.
Through open and constructive exchange, we promote mutual understanding and identify issues that are important from the perspective of our environment and in line with our corporate responsibility. The relevance of the stakeholder issues identified is assessed once a year and directly influences our ESG strategy.





Focusing on the essentials: Where do we create the greatest added value?

In reviewing and expanding our sustainability initiatives and targets, we have taken into account the results of our stakeholder survey and thus the importance attached by internal and external stakeholders to specific sustainability issues.

We have identified various sustainability issues that are of great importance to both our stakeholders and our business. We want to focus on these; this is where we can create the greatest possible added value: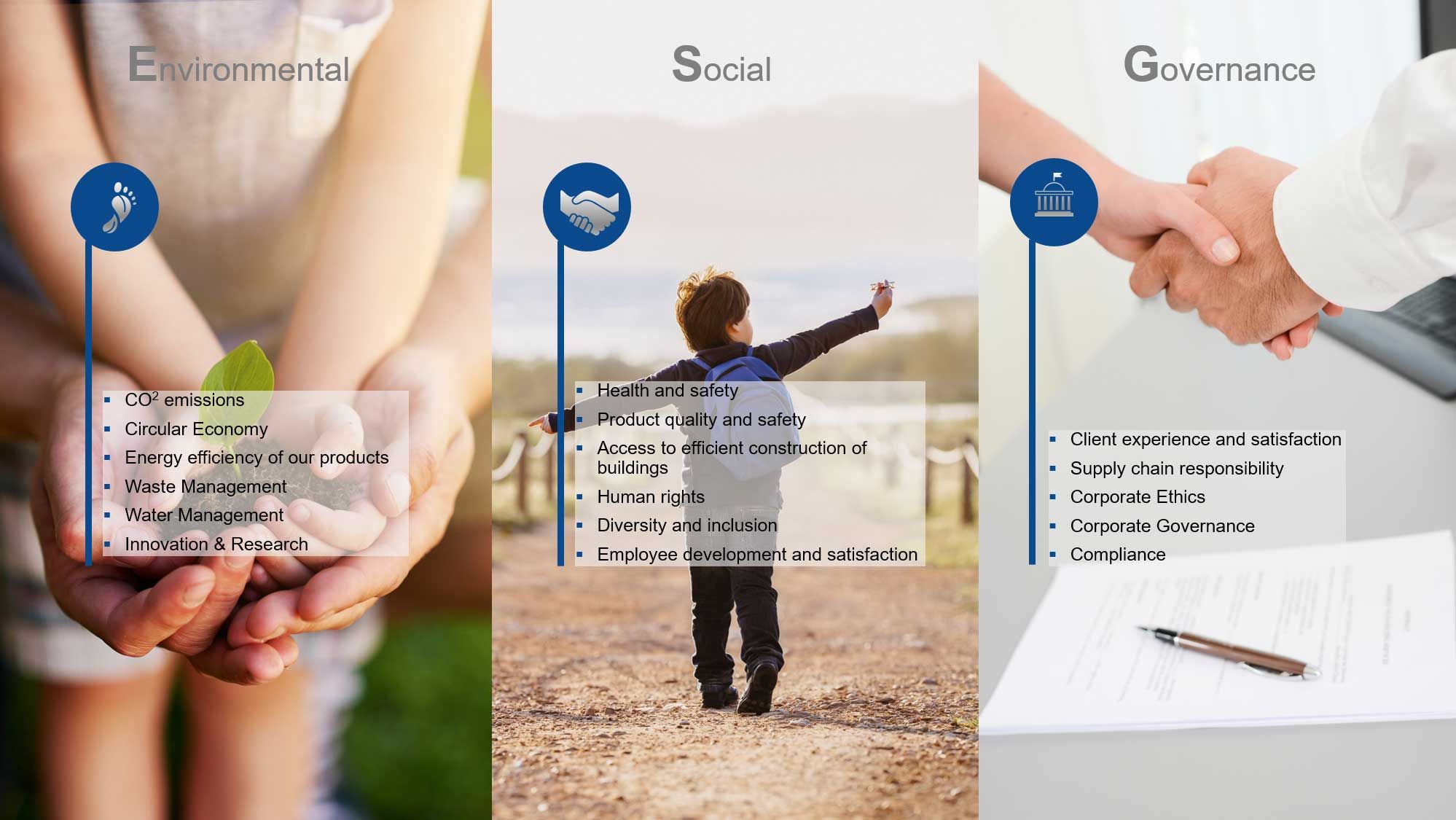 We have set ourselves specific targets and launched extensive initiatives to support these sustainability issues. We will report further on the individual measures and targets in the coming weeks.
To produce more energy efficiently, Xella already relies on renewable energy from photovoltaic systems at a wide variety of locations. Now, plants in Slovenia and Serbia have also been converted.

View more

Whether Project Butterly, Friday Cup of Inspiration or the Fast Line to trained psychotherapists - Xella Poland uses many opportunities to strengthen the mental health of its colleagues.

View more

Embedded in a neighborhood of the Italian city of Bari, the new residential building "Nicole 340" was realized. The sustainable construction method with Ytong building systems merged nature and living

View more
2021 Xella International. All rights reserved.