Innovative process shortens high-rise construction by three months
Creative solution and intelligent cooperation between the crafts saves a lot of time during the construction of the 23-storey residential tower "De Hoge Regentesse" and masters logistical challenges of the small, central building site in The Hague.
19 May, 2020
Is it possible to speed up the construction of a high-rise building by three months? Yes, you can. Xella and developer Van Wijnen have shown how this works on a 23-storey high-rise building south of the city center of The Hague, the Netherlands – with a creative solution for a fast shell construction system and, above all, successful cooperation between the trades involved:

The secret lies in the early pre-positioning of the Ytong material, which is later used for the partition walls. Since Ytong autoclaved aerated concrete is insensitive to moisture, it is no problem to deliver it already in the construction phase. "The challenge was to get the pallets into the building envelope early and accurately without getting in the way of the piping and installation work," says Bas Peereboom, Business Development Manager at Xella Nederland.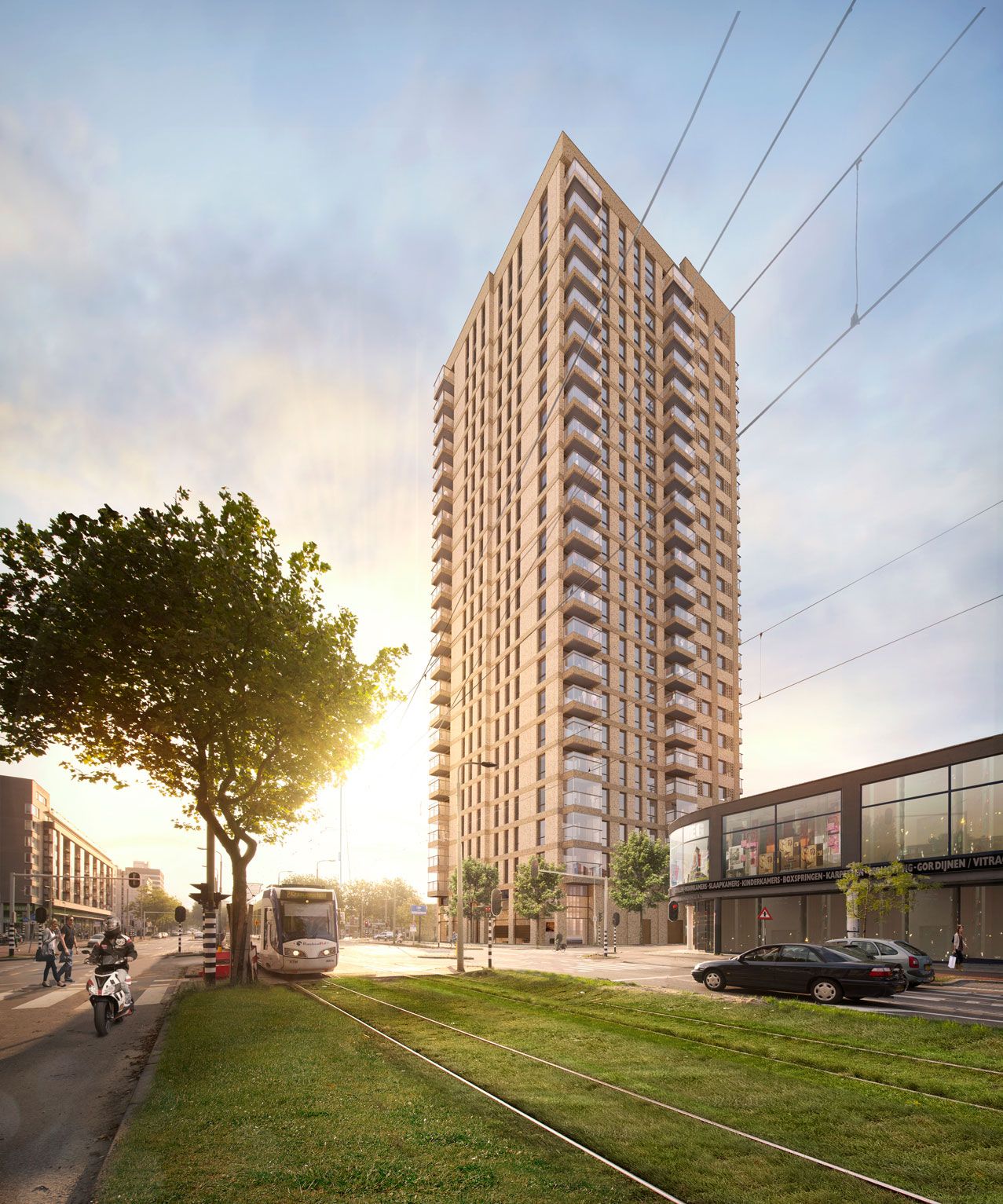 (picture on the right: HD architecten)

After the piping work on the floor has been completed, a centrally positioned crane lifts the pallets with the individually assembled materials to the respective floor. There it places the packages on already placed autoclaved aerated concrete blocks. Only then is the floor filled with foamed concrete – at exactly the same height as the autoclaved aerated concrete blocks. While the screed hardens, the next floor is laid. At the same time, the Ytong partition walls can already be raised on the hardened screed with the previously placed material.

Compared to a traditional building method, this procedure saves three days per floor and creates one floor per week. As a result, the entire residential tower with its 23 floors can be completed about three months earlier – which is expected to happen in early 2021.

Drivers of this innovative process were the colleagues from Xella Cellenbeton Nederland BV in cooperation with the developer Van Wijnen as well as the suppliers Bestcon, Faber and various installers.
Our colleague Bas Peereboom shows the process on video (in Dutch).
And in Belgium, too, the construction time is shortened in this way – in the building of 60 social housing units in Bruges: see for yourself!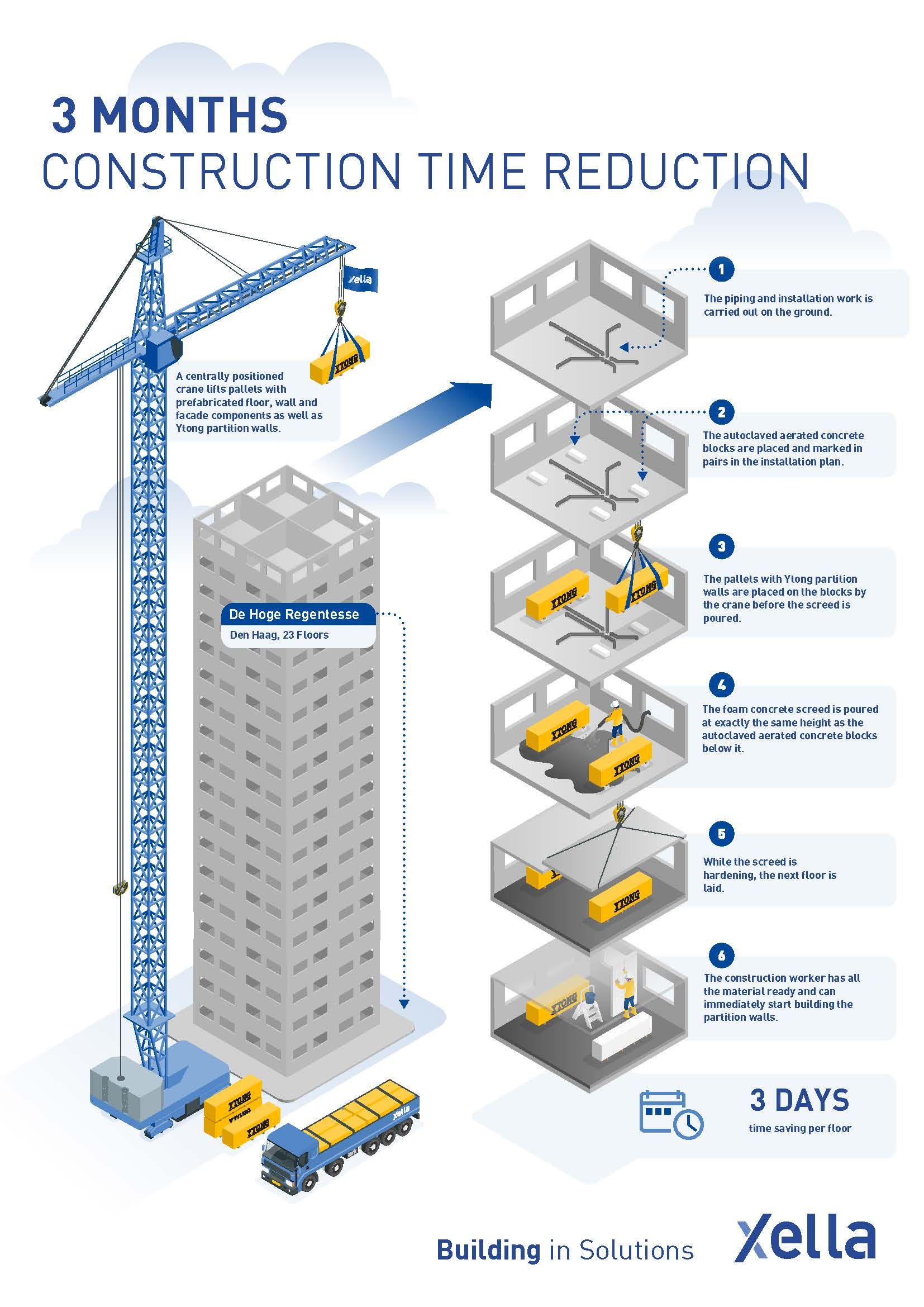 Sustainability is an integral part of our corporate strategy and our understanding of the future. To promote and implement greater sustainability throughout the construction industry, we rely on a wid

View more

Cities and their surrounding areas are growing. At the same time, our society is changing - older people are moving to the city, migration, growing numbers of single households. This poses challenges

View more

How we enable the ideal delivery and supply of our products

View more
2021 Xella International. All rights reserved.