Sustainability and culture in the House of Hungarian Music
In the heart of Varosliget Park in Pest, Budapest's largest green space, beneath the canopy of bicentennial trees stands a modern dreamlike building that blends seamlessly into the green lung of the Hungarian capital. It is the House of Hungarian Music, also known as the "Palace of Musical Wonders."
17 November, 2021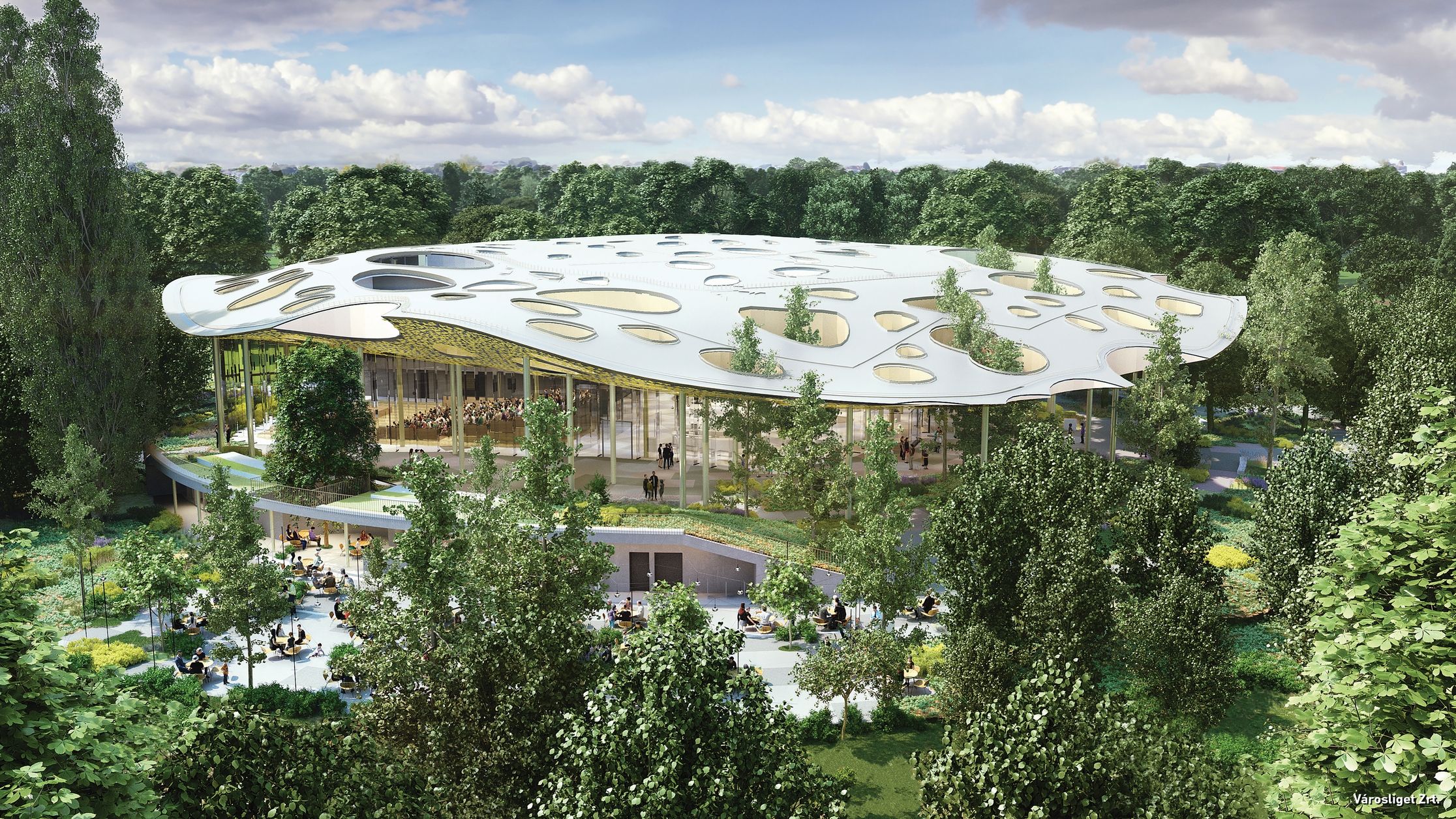 The 9,000-square-meter building is an ecological architectural project within the framework of Liget Budapest, the largest and most ambitious cultural urban development project in Europe. It also includes the sensitive renewal of the City Park, which is one of the oldest city parks in the world. The renovation consists of ecological and environmentally friendly facilities to offer complete leisure and cultural experiences in which this building is the central piece. It offers traditional live music venues and features an open-air stage and an underground floor that will house a huge, state-of-the-art, permanent, and temporary interactive music exhibition.

Excellent sound absorption is essential for a building of this type. In line with the latest requirements, URSA FDP 2/Vr was used: consisting of long, thin, and flexible elementary fibers, URSA mineral wool slabs are water-repellent, vapor-permeable and classified as A1 (non-combustible) thanks to their excellent fire protection properties.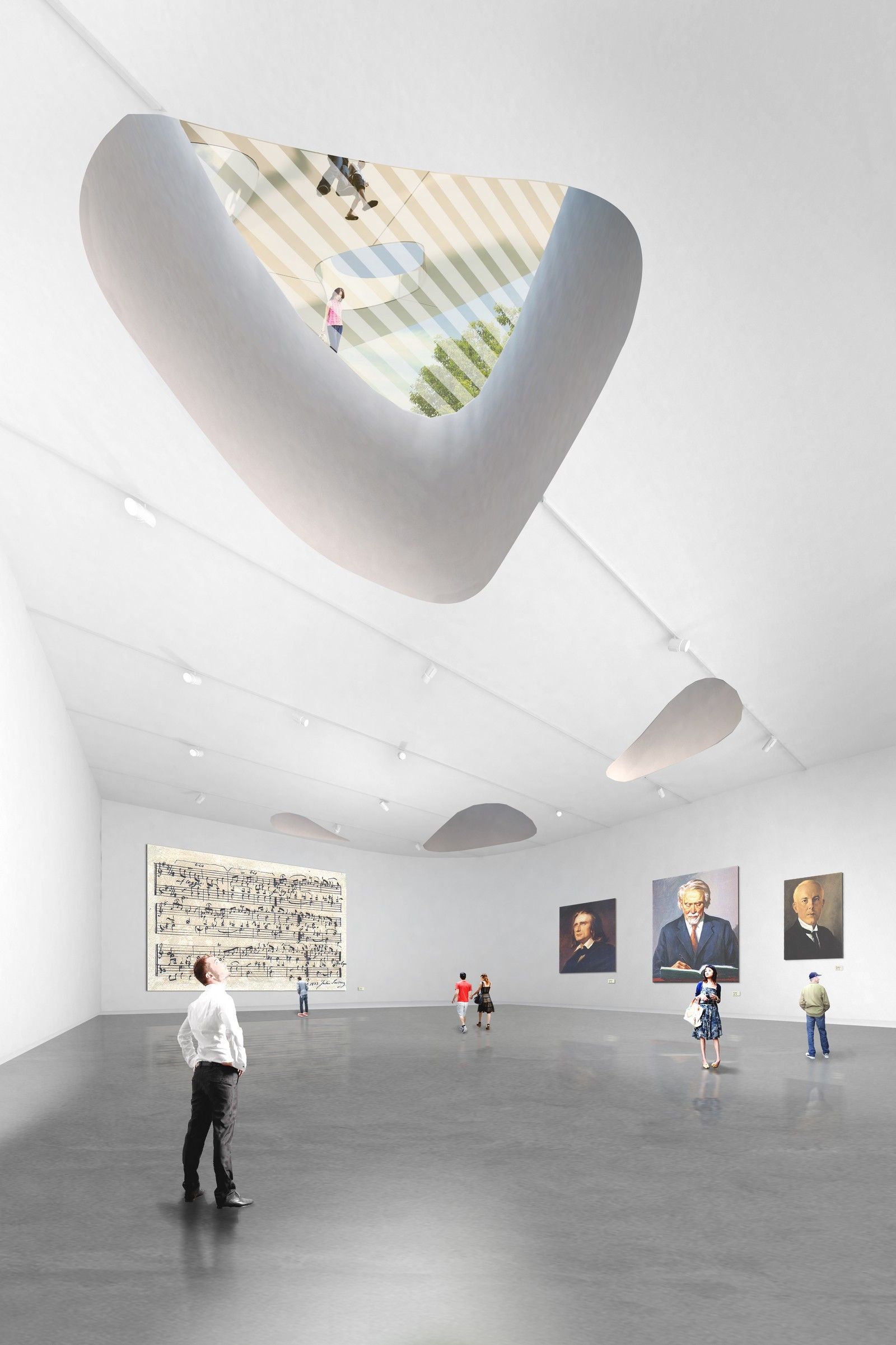 The use of URSA's absorbent mineral wool insulation played a key role in this enormous dome with a unique design: even in the low frequency range, URSA mineral wool slabs have excellent sound absorption properties. The ideal material due to its fiber structure and density was placed in the center of the supporting metal ribs, and the sides of the ribs were also insulated with the sound-absorbing material in a thickness of 5 cm.

Designed by Japanese star architect Sou Fujimoto, the House of Hungarian Music won the Best International Public Building award and the Best European Public Building award at the International Property Awards in 2019. The BREEAM building rating system has considered both the building and the site as exemplary in terms of environmental performance for a building that uses renewable energy sources and special cooling and heating systems and succeeds in reconnecting thousands of square meters of green space with the city's urban park.

The "House of Hungarian Music" is expected to open its doors to music lovers at the end of 2021.
With its move to the former Christus Koningkerk church in Heerlen, the Limburg Historical Center (HCL) gets a new and fire-proof home thanks to Hebel wall panels.

Read more

Built in 1909, the water tower in Zabrze is no ordinary structure, combining a technical building with residential and office space. As a historically protected building, comprehensive insulation can only be carried out from the inside. Therefore, in its new function as a museum, insulation with Mul

Read more

With 45 floors, the Eurovea Tower is Bratislava's first real skyscraper. As part of the Eurovea venture, it is one of the largest construction projects in Slovakia's history. The second stage of the project, which is currently underway, has big goals - a full-fledged new city district.

Read more
2021 Xella International. All rights reserved.