Large formats – building elements of the future
A complex residential construction project with 24 residential units in Slovakia shows how large-format building enables efficient and rapid construction.
03 June, 2020
The lack of qualified workers will change the construction industry considerably in the future. Added to this are trends in the mechanization and automation of construction processes, which will significantly shorten construction times and minimize the number of employees required. In conjunction with these trends, the use of large-format prefabricated blocks offers the solution for efficient and speedy construction. This is also proven by the SEKO complex housing project with 24 residential units in Trenčín, Slovakia, where the large-format elements Silka Tempo for load-bearing walls and Ytong Jumbo for non-load-bearing interior walls are used.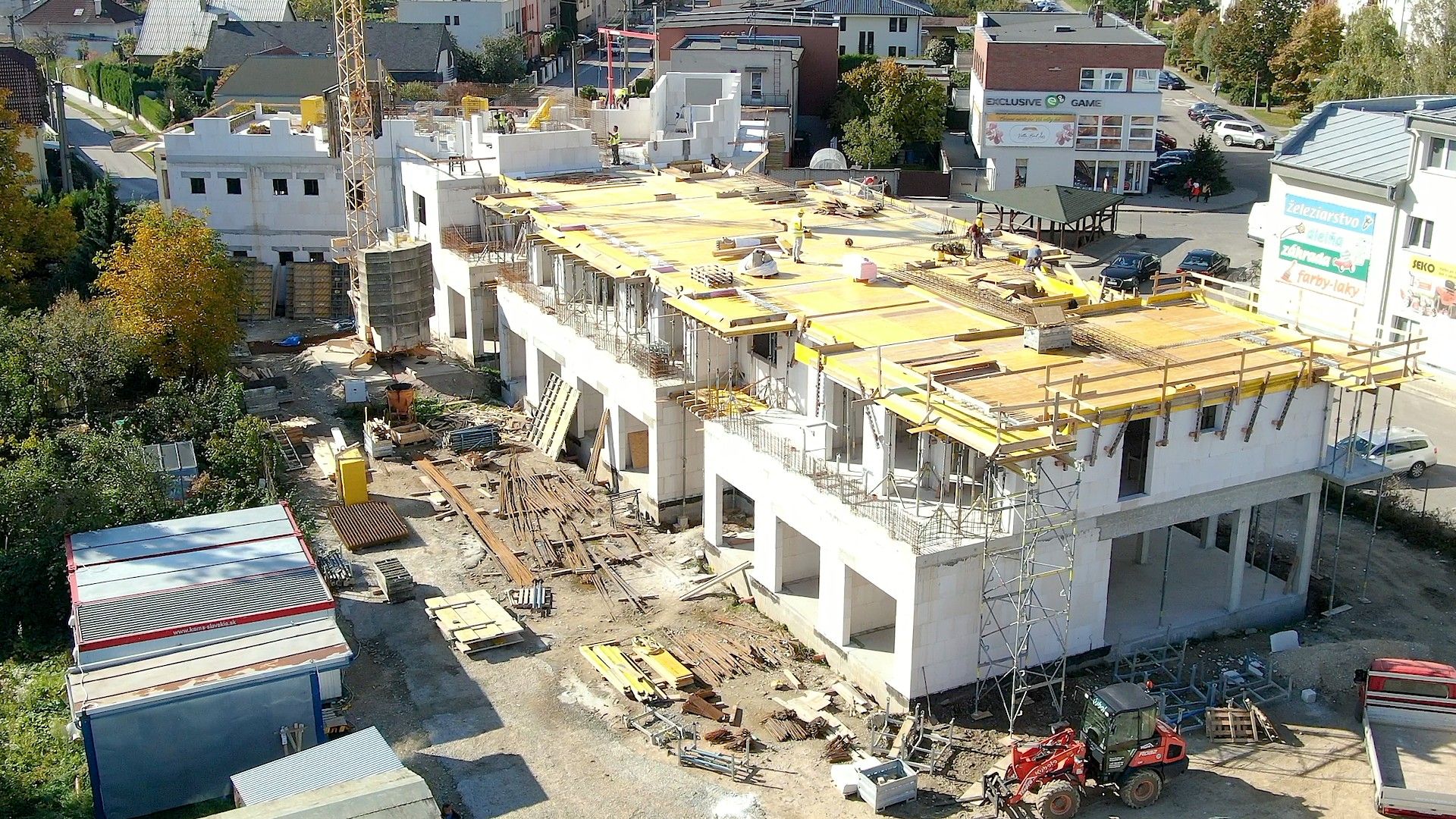 Large formats are particularly suitable for projects of considerable volume where quality and rapid construction progress are of prime importance, such as residential buildings, office buildings, factory warehouses or terraced houses and schools. This is because the technology of these construction elements enables construction to be carried out at up to twice the speed, while only half the usual labor is required. The large-format blocks are designed to create up to seven times more space in one step than conventional construction elements. Another advantage: thanks to the large, even surface area and the minimization of the necessary construction steps, the error rate is reduced, and the walls are smooth and straight.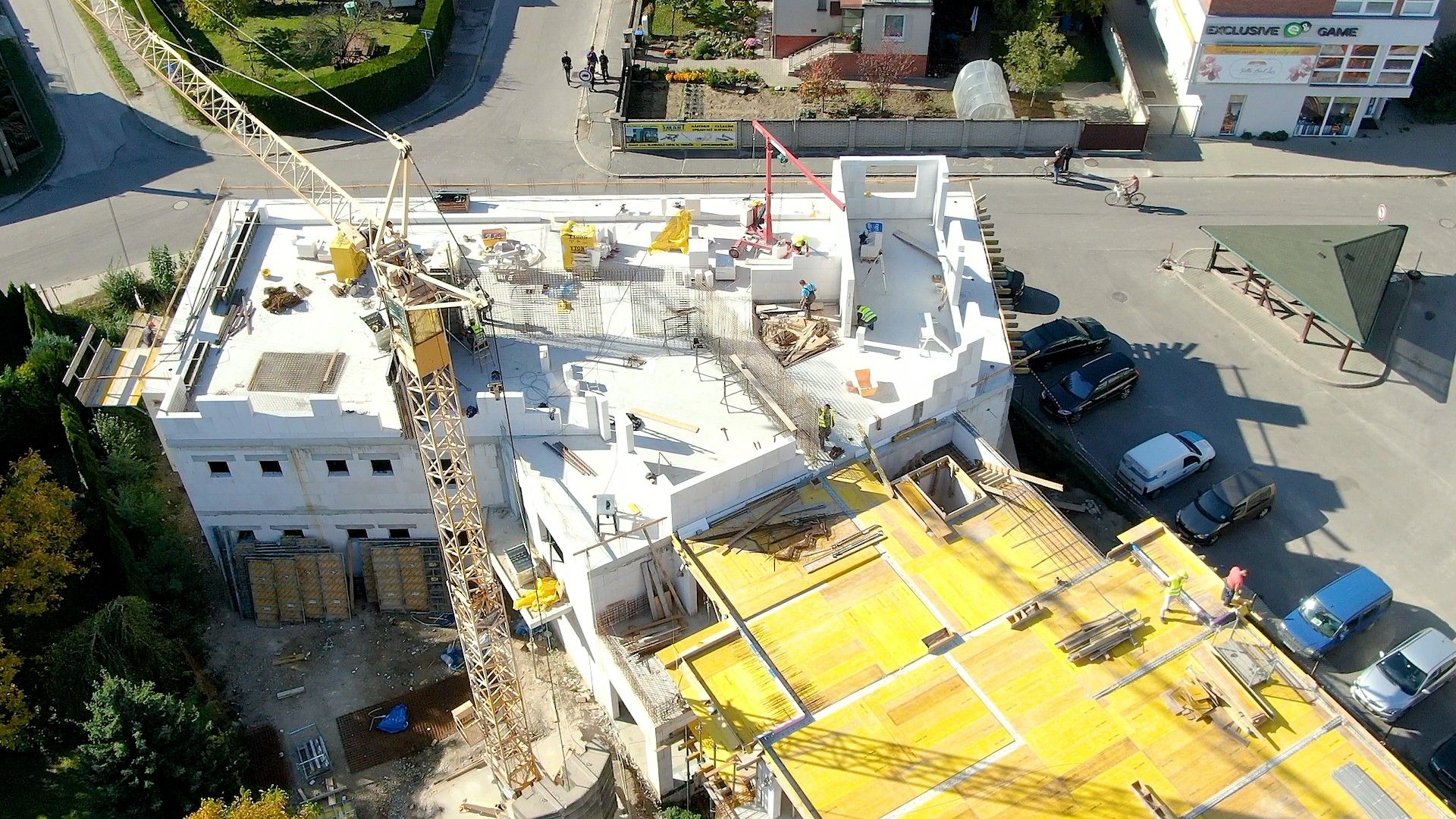 Handling of the construction elements is supported by small cranes with self-locking assembly tongs. These so-called mini cranes, which have already been used for many years on construction sites in Germany and Austria, are now also becoming increasingly popular in Slovakia. The physical effort of the workers is significantly reduced; at the same time, work safety on construction sites is increased. Thanks to their use, construction is also much faster, as numerous construction steps can be eliminated. Up to 50 m² of walls can thus be erected in one day, reducing construction time by 60 percent compared with conventional construction elements.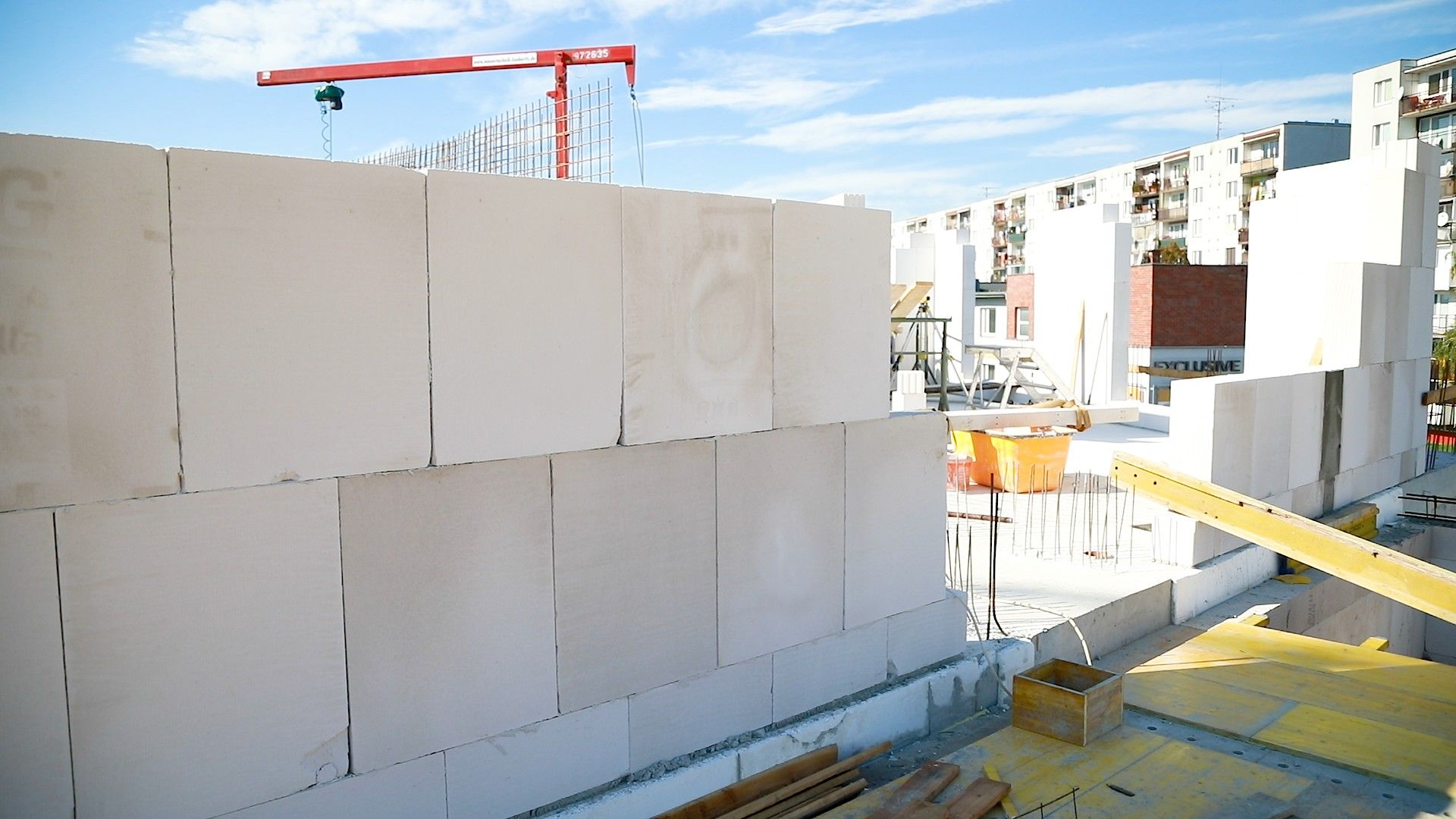 The construction and building industry is responsible for nearly 40 percent of global CO2 emissions. At Xella, we've made it our mission to change that. In 2021, we took a few steps forward.

View more

Old becomes new – this is how the principle of the circular economy can be explained in very simple terms. Establishing a circular economy for our building materials is currently one of the most imp

View more

As one of the leading building material suppliers in the construction industry, we are aware of our responsibility to make this industry more sustainable. Learn more about our journey.

View more
2021 Xella International. All rights reserved.