New Xella sustainability manager for Scandinavia
Johan Vestergaard is technical director at Xella Scandinavia and since June also responsible for sustainability in the Nordic market
18 June, 2020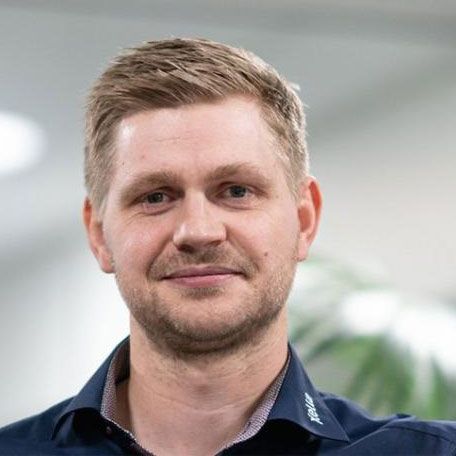 Building is becoming greener: The demand for environmentally friendly and sustainable solutions is increasing. This has not only to do with the advantages of this type of construction, but also with stricter environmental regulations and a responsible use of resources: recyclable and natural building materials lead to lower energy consumption and CO2 emissions, and thus to lower building management costs.
Johan Vestergaard's job is to start such projects in the early stages of development and thus optimize the entire construction process. He has been responsible for sustainability for Xella in Scandinavia since June.

"There is a great potential for improvements in the construction process itself, even when it comes to the finished state of the building. However, this assumes that you have been focusing on the entire construction cycle from the very beginning and select the solutions that fit together," says Johan Vestergaard about his new job.

Since 2017 he has already been working as technical director for Xella in Scandinavia, where he was significantly involved in the development of sustainable solutions. Xella has been developing integrated system solutions made of calcium silicate and autoclaved aerated concrete for years. Both building materials consist of natural resources, have a high level of thermal insulation and create a healthy indoor climate – some of the building systems are even Cradle to Cradle certified.

"Sustainability today is about combining environmentally friendly solutions with correct documentation and to make the advantages of a system-orientated and access to these documents. One of my main tasks will therefore be product development in the start-up phase. Here there are great advantages in terms of sustainability and efficiency," John Vestergaard reports.
The construction and building industry is responsible for nearly 40 percent of global CO2 emissions. At Xella, we've made it our mission to change that. In 2021, we took a few steps forward.

View more

Old becomes new – this is how the principle of the circular economy can be explained in very simple terms. Establishing a circular economy for our building materials is currently one of the most imp

View more

As one of the leading building material suppliers in the construction industry, we are aware of our responsibility to make this industry more sustainable. Learn more about our journey.

View more
2021 Xella International. All rights reserved.