Two projects prove the ability of the Ytong CascoSystem
Compact, light and ready to go to the construction site; Xella's Ytong CascoSystem is the answer to today's building challenges.
13 September, 2019
Tight construction sites, surrounded by critical residents, a lack of possible employees, rapidly rising construction costs, tight schedules and not least increasing demands in environmental protection and sustainability: All these are good reasons why more and more clients exchange their usual construction methods for new ones. In the Netherlands, the intelligent Ytong CascoSystem offers all the opportunities to meet exactly the current market requirements.

The variety of benefits of the Ytong CascoSystem is demonstrated by two current projects in which it is applied: a social housing project in Zeist and six new holiday homes in a holiday park in Sint Maarten near Schagen.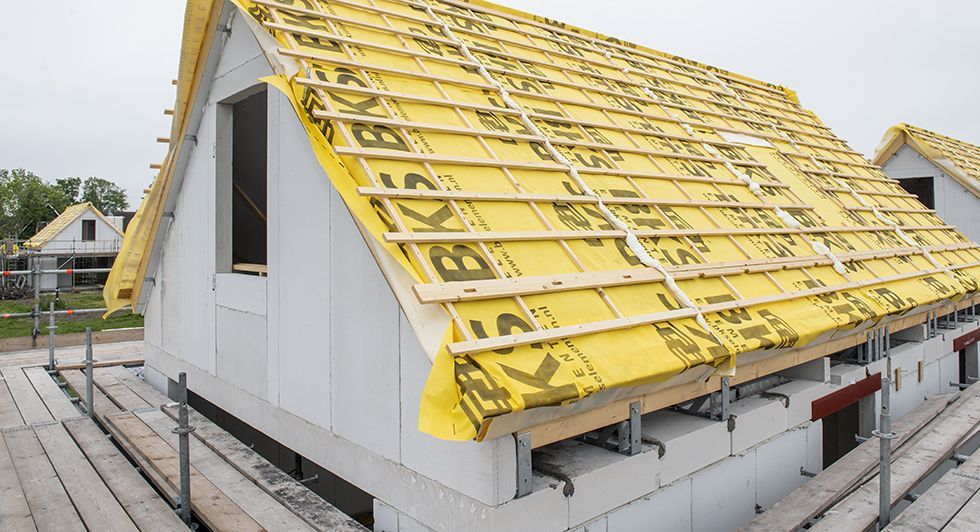 In Zeist, the construction company Dura Vermeer Hengelo is building 14 apartments and six single-family homes, all of which are zero-emission houses, on behalf of the housing company Woongoed Zeist. The limitation of local harassment has top priority here, as the construction work takes place in the middle of the residential area of Nijenheim. Project Manager Gert van Werven: "That was an important reason for choosing the Ytong CascoSystem for ground-floor houses. The autoclaved aerated concrete (AAC) elements are much smaller and lighter than large precast concrete elements. They can be delivered with smaller trucks that fit better in the area. This means that residents and customers of a nearby bank are not bothered by large trucks and cranes. "

The AAC elements are smaller and lighter than precast concrete elements

Dura Vermeer had previously had a great deal of experience with the system in a passive house project in Tubbergen. "The project went smoothly in every way. In terms of airtightness measurements, it did very well and everything on-site went according to plan," says van Werven, adding that the tense labor market and rapidly rising personnel costs also contributed to the decision: "Ytong takes care of drawing and assembling the elements, so we do not have to employ our own people, there are hardly any qualified people available to do that, so we prefer to outsource this work to a reliable party with real specialists who have proven their ability."

The decisive factor was the low weight of the floor slabs

In the holiday home project at Sint Maarten, the low weight of the Ytong floor slabs was crucial for the selection. In the bungalow park De Wielen, the Wever Bouwgroep is initially building six luxurious holiday homes of a total of planned 29. Due to the much lower weight, for example compared to ready-mixed concrete, a steel foundation is sufficient on the sand.
Wever Bouwgroep also uses the small series project to test the Ytong Casco system. The Ytong floorboards are strong enough to support the approx. 5.5 m wide spans. Heavy concrete channel floors are therefore not necessary and do not need to be piled up, says company bureau chief Peter Nannes.

Aerated concrete is very well-insulating and can be easily combined with a floor heating system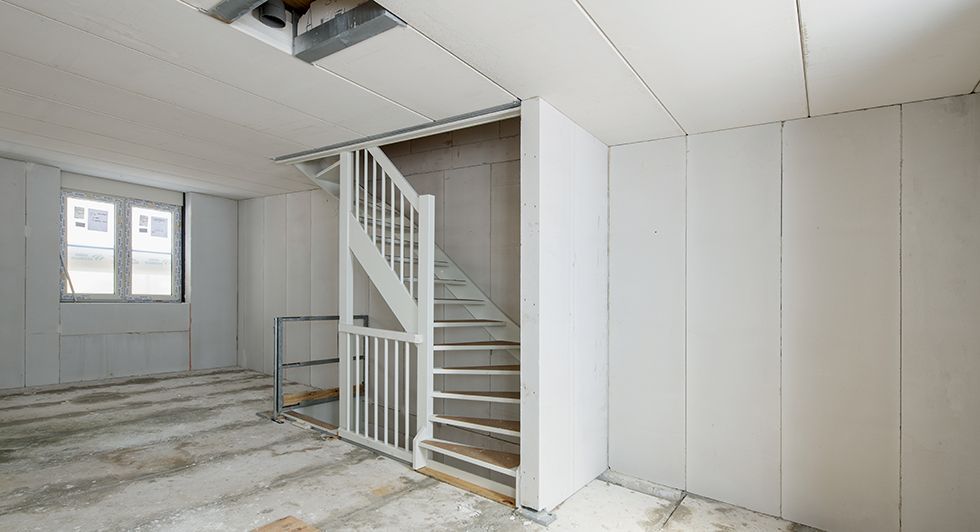 The Ytong CascoSystem came into play because Wever had previously worked with AAC, as Nannes says: "Autoclaved erated concrete is a well-insulating and moisture-regulating material that can be easily combined with underfloor heating. In addition, there are few problems with operation and cracking, and there are few differences in final thicknesses, which makes finishing very easy. It was also important that the system could be flexibly integrated into the architect's designs. "

The Ytong Casco system can be installed in one day

The Ytong CascoSystem is a unique quick-fix concept for building walk-in homes and completing existing buildings: in one day, a complete body of lightweight and airtight aerated concrete blocks and slabs can be made. Due to its good insulating properties, the precast system is ideally suited as a basis for energy-neutral apartments. In addition, the concept is very flexible and applicable to many designs. The elements are custom-made in the factory and then delivered to the construction site just in time.
The construction and building industry is responsible for nearly 40 percent of global CO2 emissions. At Xella, we've made it our mission to change that. In 2021, we took a few steps forward.

View more

Old becomes new – this is how the principle of the circular economy can be explained in very simple terms. Establishing a circular economy for our building materials is currently one of the most imp

View more

As one of the leading building material suppliers in the construction industry, we are aware of our responsibility to make this industry more sustainable. Learn more about our journey.

View more
2021 Xella International. All rights reserved.