Meet today … Anne-Marie Burger
To work as a logistics coordinator is not Anne-Marie Burgers first job at Xella, but she enjoys the opportunity to use her strengths to act as a problem solver or liaison between various parties.
01 March, 2023
How long at Xella: working in various roles since April 2014
Job Title: Logistics coordinator, Xella Netherlands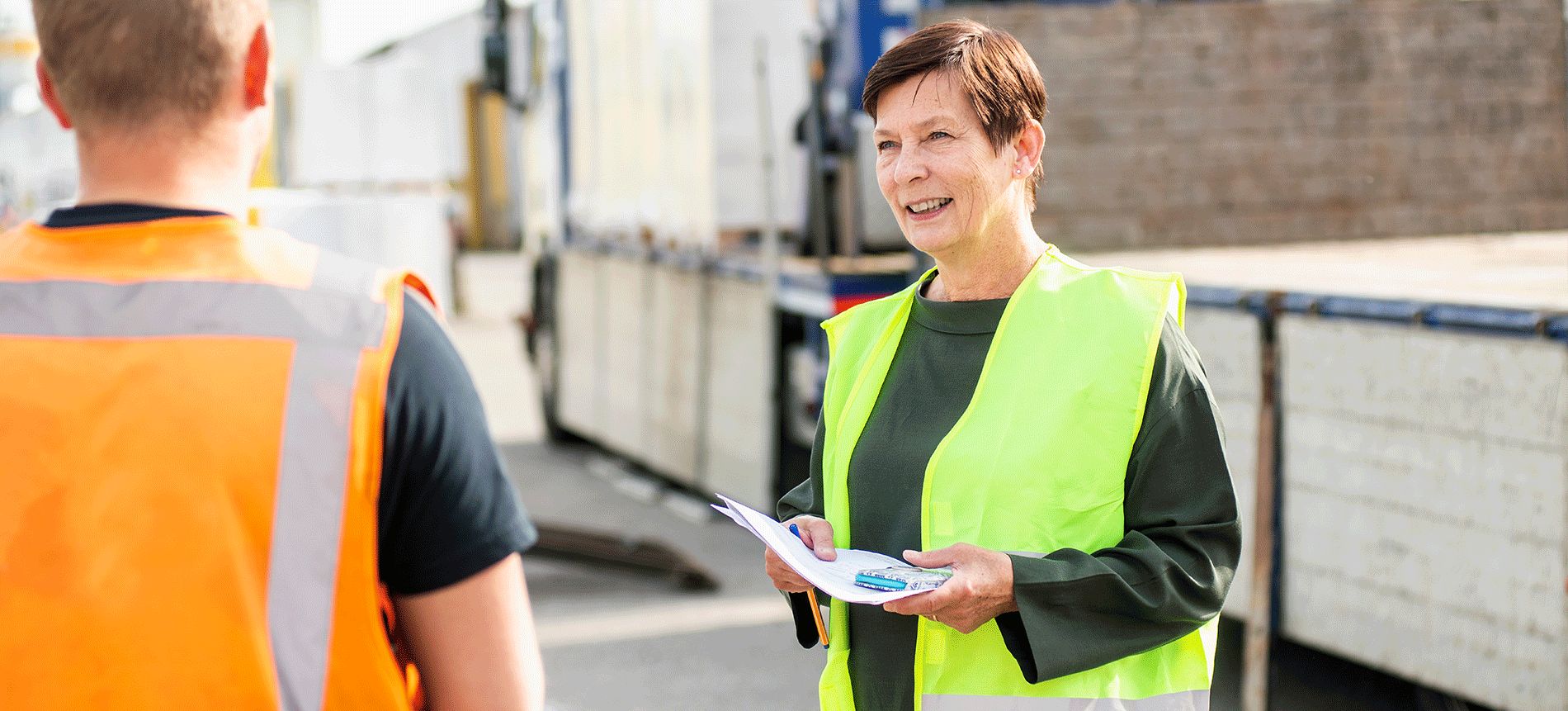 What three words best describe your job?
Logistics, security, problem solver
What are your most important tasks?
· to provide a safe road and water transport
· to create a link between plants and carriers inbound and outbound
· SAP rate management
What do you like best about working for Xella?
The energetic dynamics in the organization
How did your job change in recent years?
Within Xella, I have held various positions in recent years. This has given me the opportunity to further develop in knowledge and skills as a person.
What role does sustainability play in your job?
Sustainability is a relevant subject in my job, because we do our best to optimize the logistics part in this regard.
What would you do if you didn't work at Xella?
As a child, I dreamed of becoming a policewoman. Well - that didn't work out, but in my current job, I often also act as a liaison between parties, which is one of my strengths.
This showcase project in Romania demonstrates just how serious we are when we say in our brand claim that we are building a sustainable world. Our products are part of a residential complex that demon

View more

An important pillar of Xella's sustainability strategy is circularity. The company has set itself the goal of eliminating all leftovers from autoclaved aerated concrete production from landfills by 20

View more

The first shipment of Xella materials from Serbia to Romania saved almost 70 tons of CO2. And there are even more advantages to shipping by water instead of road.

View more
2023 Xella International. All rights reserved.