What you need to know about blue.sprint
Xella is developing from a building materials manufacturer to a sustainable solution provider offering comprehensive services to optimize the entire construction process. Our field of innovation is primarily about combining analog building materials with digital services that benefit customers. This results in time and material savings as well as efficiency gains in all phases of the project.
30 April, 2021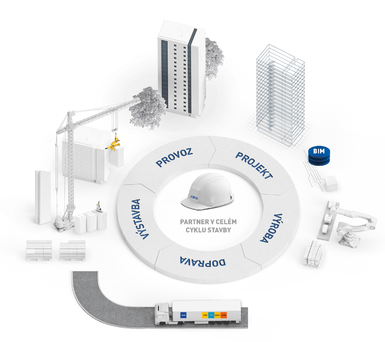 Blue.sprint is a concept that offers all the services that make construction projects easier, more efficient and faster from the very beginning. These include assistance for investors and builders in optimizing material selection, advice for project developers, the creation of a digital product database, and a smooth ordering and supply chain thanks to on-time delivery management and monitoring. An advantage of all these services is their persistence throughout the project cycle. From the design phase, via production, delivery and completion, to sustainability and operation.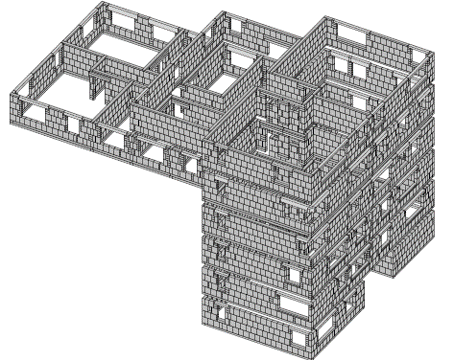 How BIM planning works - the building and its digital twin
In the BIM process, the building is first created digitally and then actually built according to this model. For example, the walls can be represented with all relevant information, i.e., technical data, service life, fire resistance, load-bearing capacity and so on. The detailed building model is also enriched with information and comments from all project participants (project engineer, architect, project manager, suppliers and other partners involved) throughout the planning process.
In contrast to conventional 3D CAD design, the individual components in BIM are assigned costs and processing time in addition to their technical properties. In this specification, further information, such as maintenance costs and recycling options, is assigned to the individual components. The virtual building in the BIM model thus accompanies its real twin from the initial project idea through construction to operation and eventual demolition and recycling, adding value to the entire value chain. In short, BIM enables construction projects to be completed faster, more effectively and on time.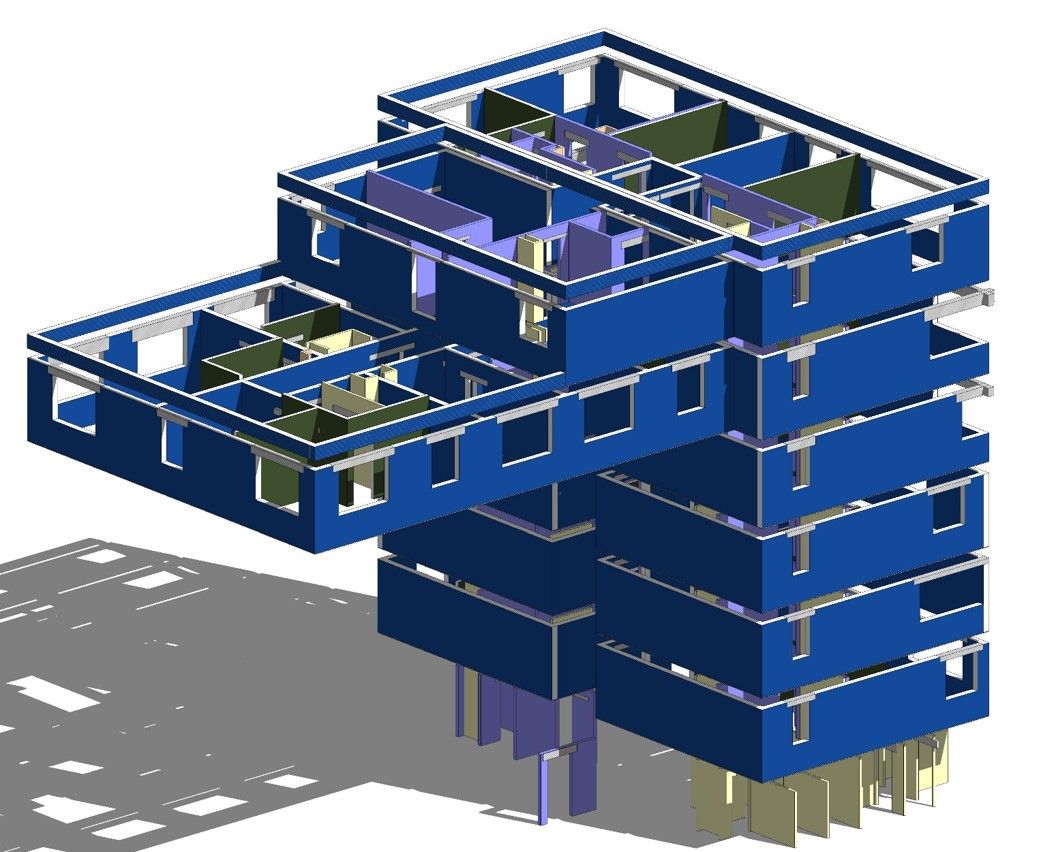 Which services blue.sprint includes
In the project phase, Xella generates the BIM model of the masonry, a digital "twin" of the building, based on any digital documents and data (PDF, DWG, IFC). If you design your projects in BIM, you can use the BIM library with products from the entire Xella range. As part of the blue.sprint service, you can take advantage of planning, for example, the collision check for wall connections, project optimization including offers and material listings.
In terms of production, you can get laying and assembly schemes of walls made of large-sized products based on an approved 3D model, including the use of custom wall panel production. In the statement you will find all delivered components, clearly broken down by individual walls, floors or for the entire building. Another important aspect is the optimization of material deliveries. Thanks to blue.sprint, the material is delivered on time according to schedule. The delivery schedule adapts to your means of transport and unloading method as required by the construction. Also, the manufacturer takes care of the collection of the pallets. If you also choose large-scale construction in cooperation with the supplier and use the assembly equipment that the supplier provides, you will save time, reduce material consumption and costs. Your workforce will be trained in the operation of the equipment and a dedicated expert manager will be at your disposal throughout the project. Last but not least, please note that Xella is an optimal supplier also in terms of environmental protection: It focuses on the conservation of natural resources, energy consumption and emission reduction, contributing to the achievement of LEED/BREAM system certification of buildings.
Learn more about our services in Slovakia and the Czech Republic
blue.sprint in the Czech Republic
blue.sprint in Slovakia
Sustainability is an integral part of our corporate strategy and our understanding of the future. To promote and implement greater sustainability throughout the construction industry, we rely on a wid

View more

Cities and their surrounding areas are growing. At the same time, our society is changing - older people are moving to the city, migration, growing numbers of single households. This poses challenges

View more

How we enable the ideal delivery and supply of our products

View more
2021 Xella International. All rights reserved.