New housing estate: digital planning, efficient execution
The megatrends sustainability, digitalization and affordability set the pace for the industry. The Kirchenstieg construction project is a model example from practice - making the construction work as efficient and reliable as possible.
30 June, 2020
Siek is a small village about 20 km northeast of Hamburg. It offers the advantage of rural flair on the one hand and short distances to the pulsating cultural and economic life of the metropolis Hamburg on the other hand. The Kirchenstieg project in Siek is being built on agricultural land and consists of 11 duplex houses with 22 residential units in four different layouts. The masonry and roof are made of Ytong autoclaved aerated concrete and Silka calcium silicate blocks. In particular, the system wall elements, partition wall elements and Silka-XL-Basic enable a fast and on-schedule construction. The building envelopes were completely planned in advance by Xella using its digital planning service blue.sprint: A digital twin illustrates the perfect segmentation of the wall and ceiling construction materials and the partition wall elements. This made it possible to avoid possible planning errors since the early stage of the project, which has convinced architects and developers alike.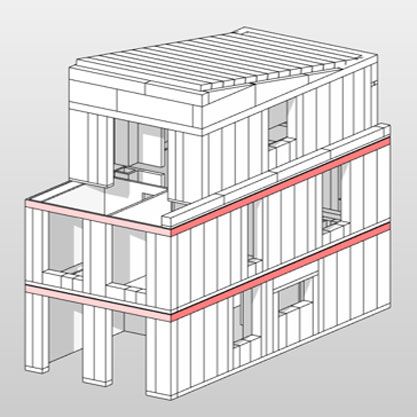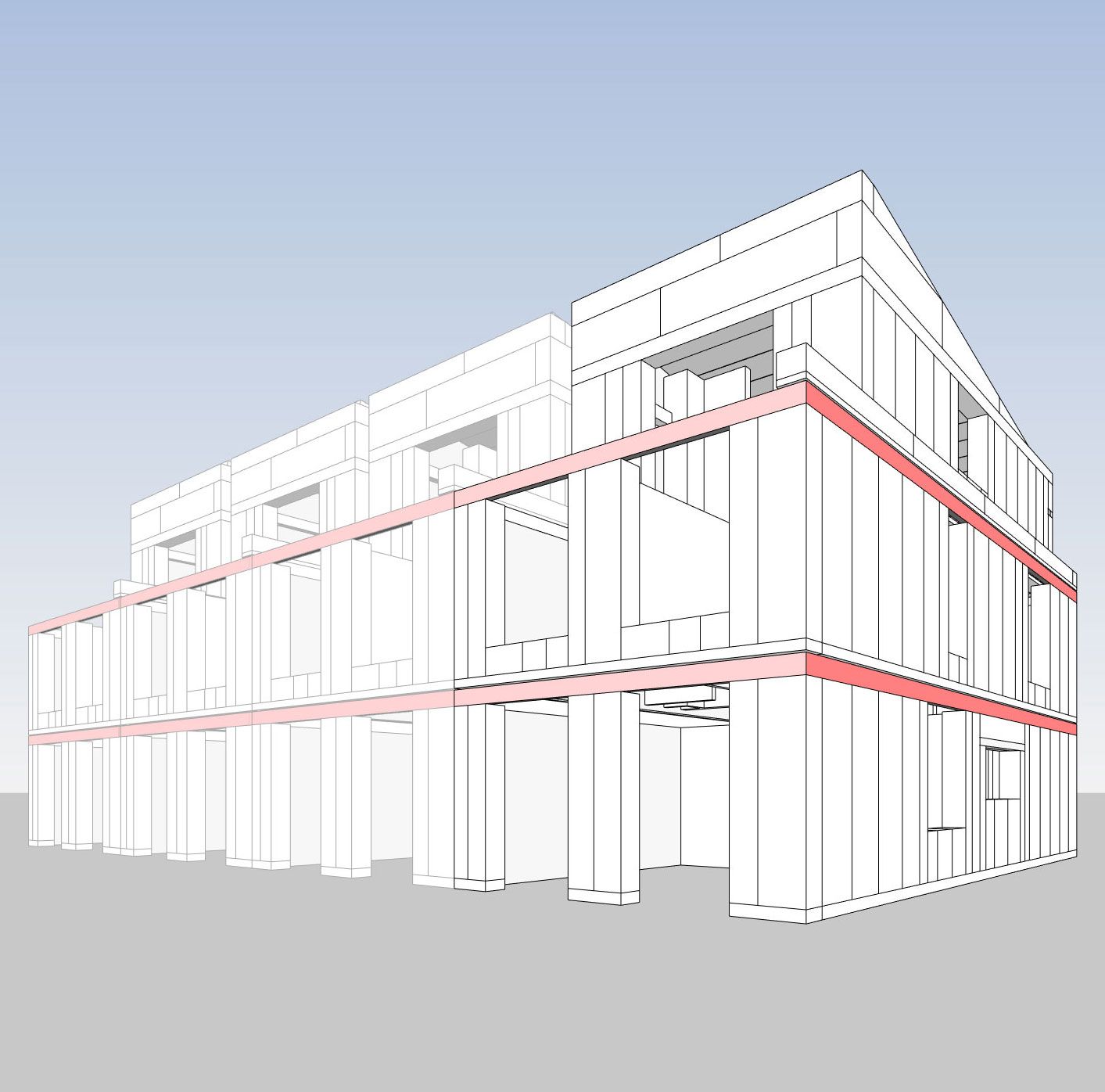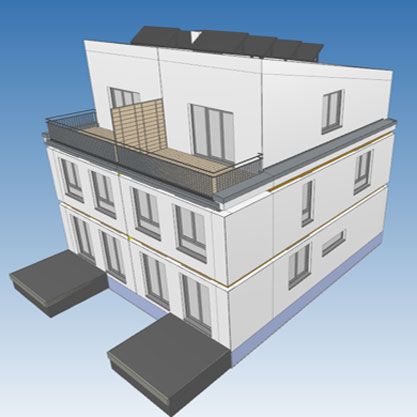 The construction phase is accompanied by on-time call-offs, deliveries and instruction in the respective materials from Xella. This service is highly appreciated by both property developers and construction companies as the just-in-time delivery keeps the construction site clear and enables a smooth construction process. A total of 1,000 m3 of system wall elements, 1,000 m3 of partition wall elements and 1,140 Ytong roof elements as well as 400 m3 of Silka calcium silicate blocks were used here.
The support of projects by the manufacturer also in earlier project-phases increases planning transparency and eases the project communication throughout the whole project life-cycle. Through the digital planning service blue.sprint at Xella the manufacturers, planners and trades become closer partners than before: From planning to production, logistics, construction and processing. In any case, the Kirchenstieg project in Siek is well on schedule and is expected to be turnkey ready in January 2021.

Plants on the roof protect buildings from overheating in summer and save heating energy in winter. As rain reservoirs, they are also becoming increasingly important in climate change for the water man

View more

At the Xella International Colloquium, experts from academia, politics and industry discussed possibilities for making the construction industry more sustainable. Natalie Eßig was also part of the gr

View more

One of Xella's most ambitious sustainability goals is the circularity of its own products. Xella is working on this with the highest level of commitment in all international markets. Also, Xella's T

View more
2021 Xella International. All rights reserved.