Transport over Water
Trucks that are on the road to bring construction materials to the construction site are a familiar sight. But Ytong or Silka blocks that are transported by ship are less visible. In Belgium, however, this type of transport has been used more and more in recent years.
24 November, 2020
"Our customers' growing demand for the waterway is mainly due to the traffic collapse that happens daily around Antwerp," reports Olaf Banckaert, Head of Logistic, Planning & Expedition at Xella België. Since the Belgian plant in Burcht in the province of Antwerp is located directly on the Scheldt, Xella created an alternative there a few years ago: Ytong and Silka blocks are loaded directly onto ships at its own quay and transported across the river to their destination.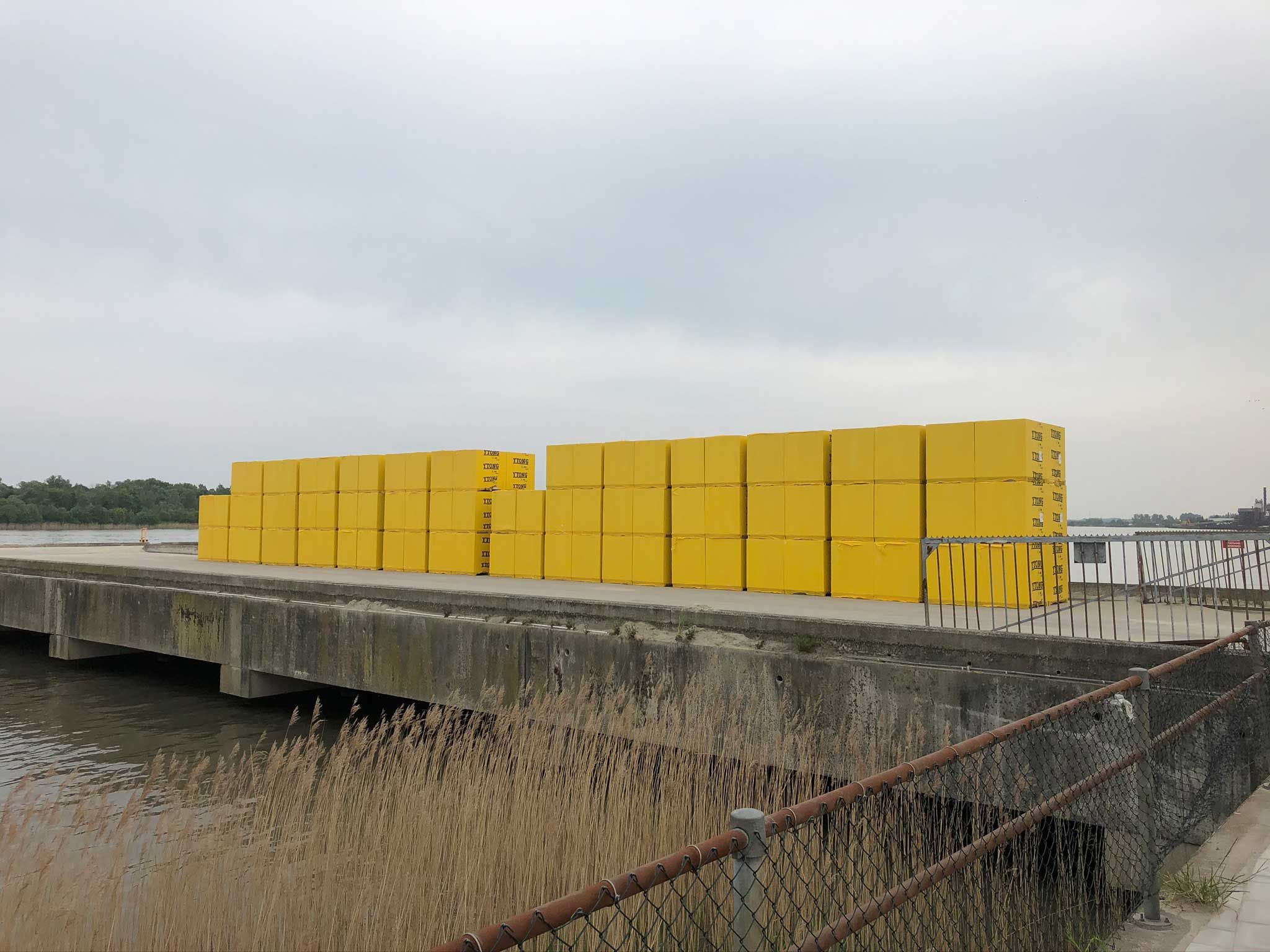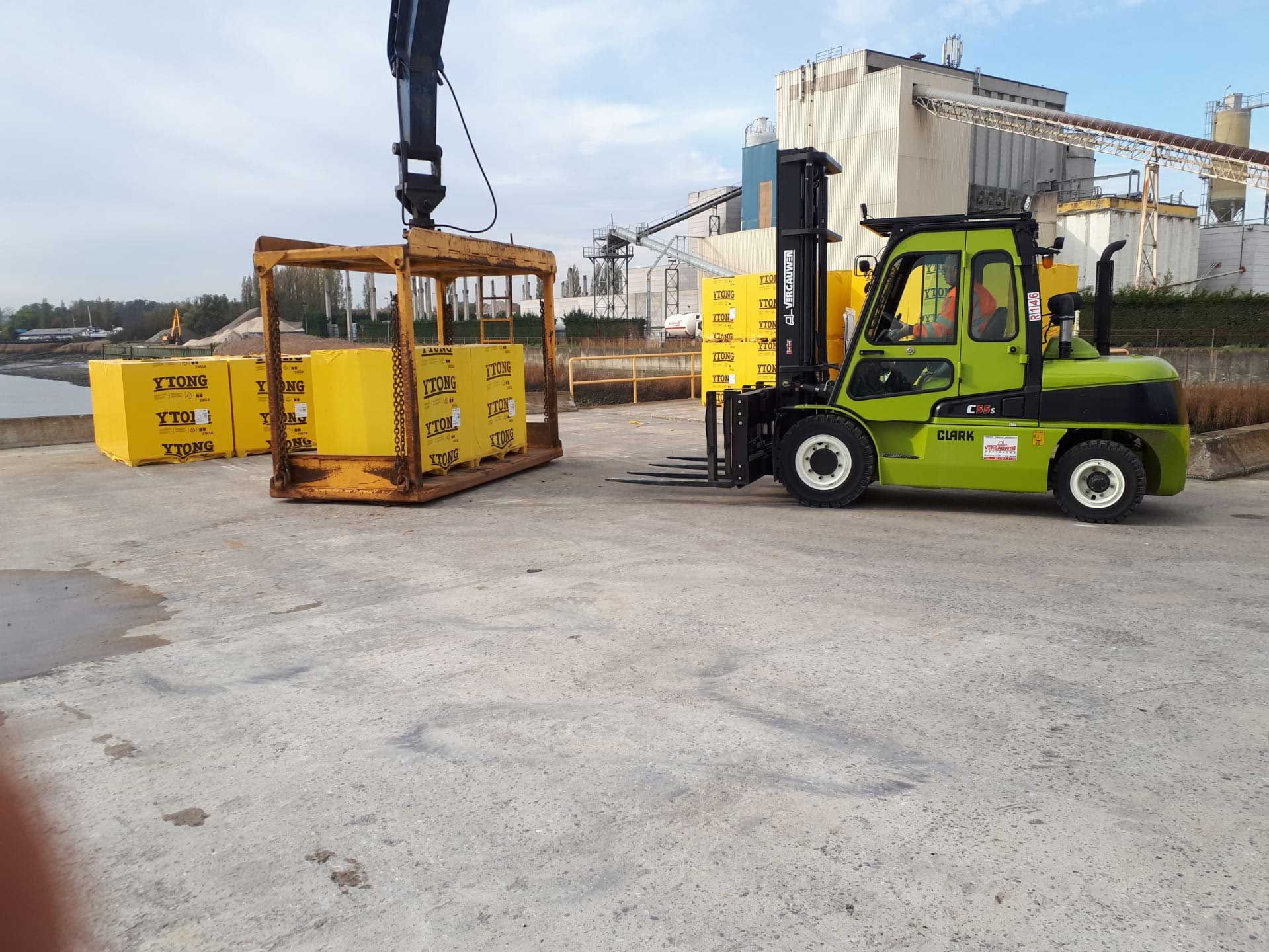 Above all building material dealers use this offer to have the stones delivered by ship to their warehouses first. This is a great advantage because the stones can be brought to the construction site at the exact time when they are really needed – not too early or too late. This reduces backlogs during delivery to construction sites that are difficult to access and there are fewer trucks on the road. Depending on the volume, Xella orders the right ship from a cooperation partner together with the customer. This currently happens about once or twice a month, and on average about 300 tons are loaded onto a ship each day. This corresponds to about 500 pallets, for which up to 16 trucks would be needed for road transport. And the capacities are not yet exhausted: theoretically, one ship could transport more than 2,000 tons of material.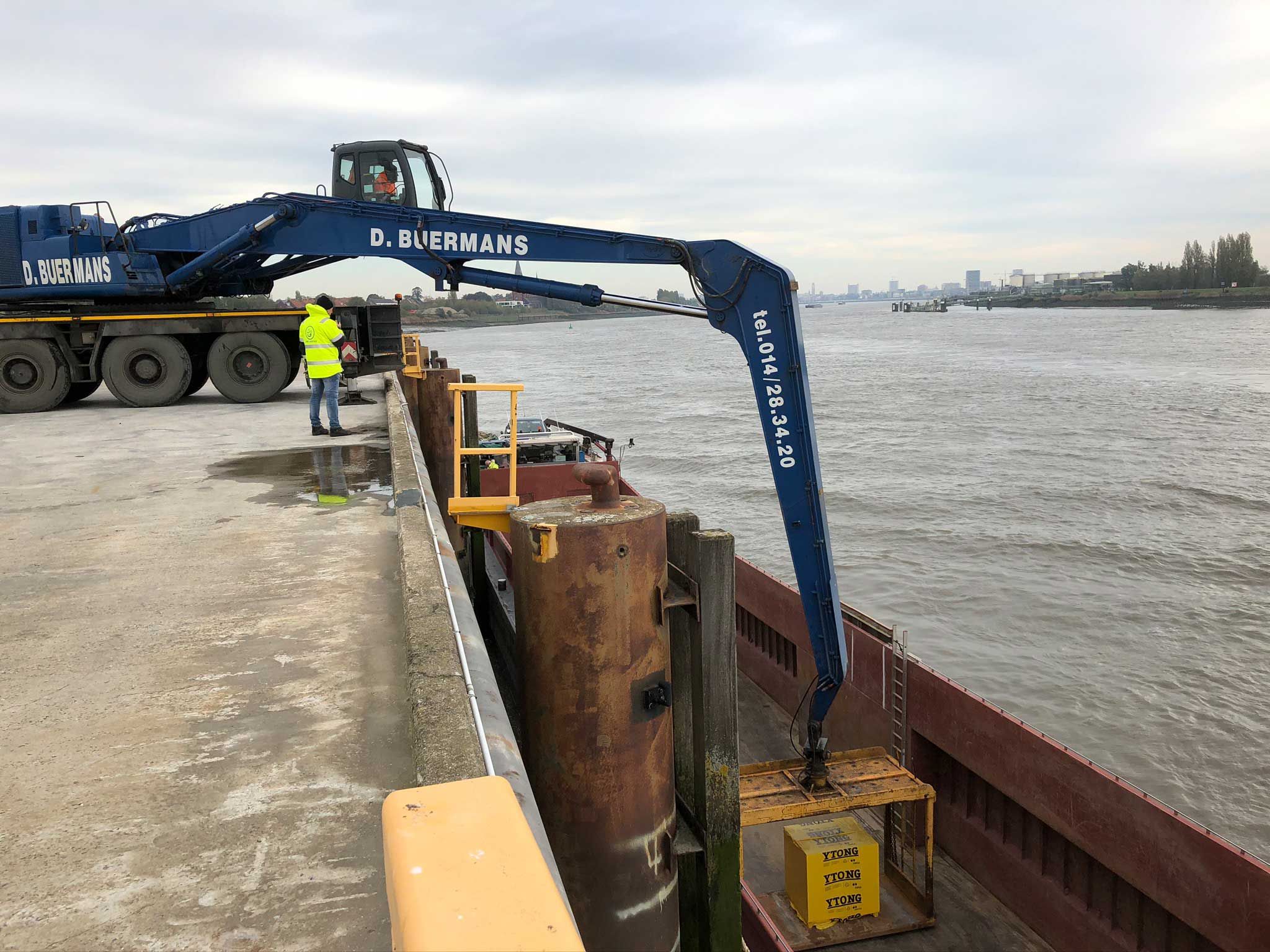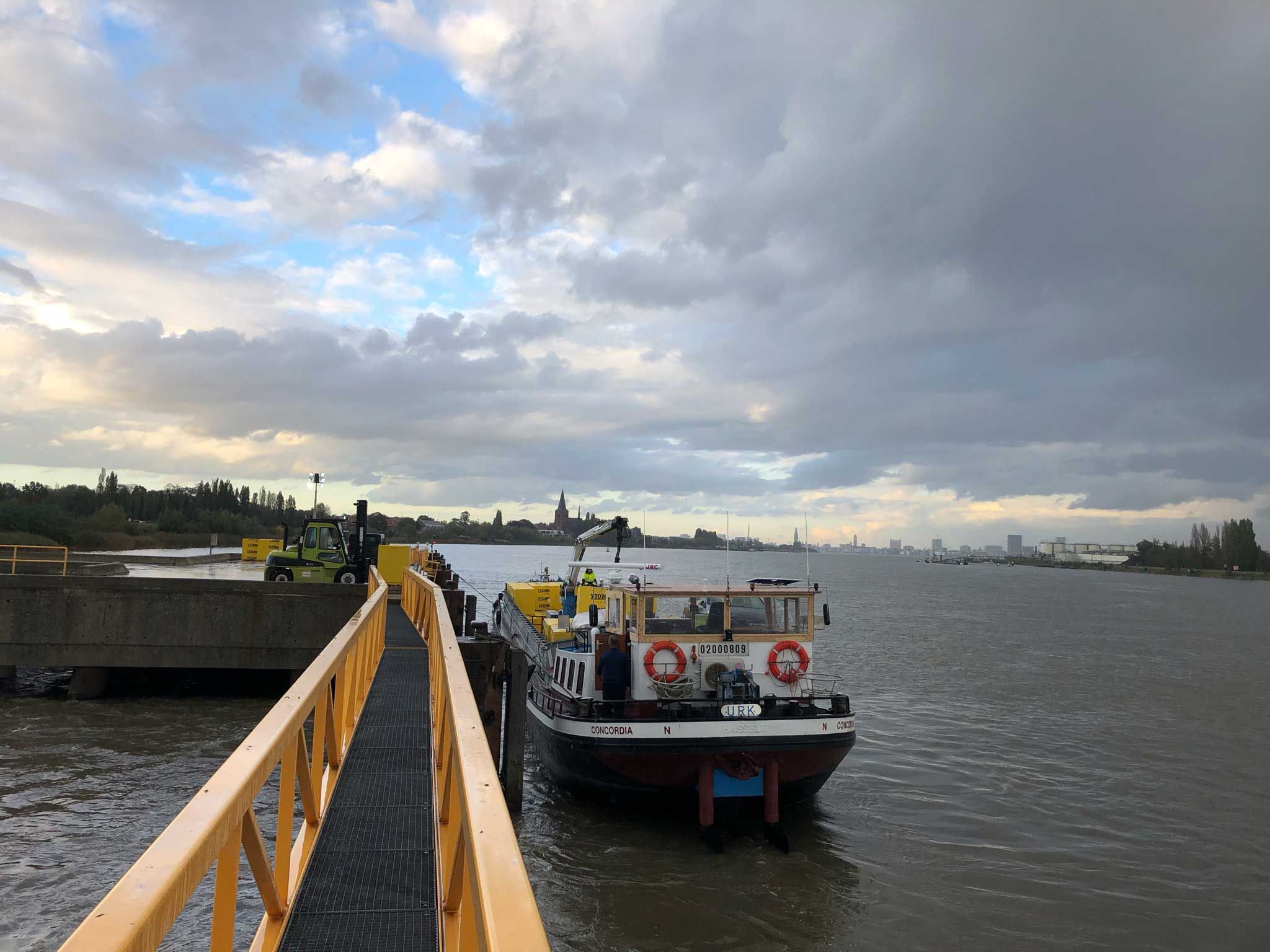 Another advantage over truck transport is that the ship can be loaded with "mixed material." This means that pallets of Silka blocks can be transported in one load together with customized Silka elements and accessories such as mortar, lintels or fastening technology. In addition, the load is less damaged during "shipping" than during conventional transport, because, among other things, there are fewer vibrations on the water than on the road.

At the moment, the water transport of Ytong and Silka in Burcht accounts for only 2.5 percent of the orders, but the inquiries are increasing. One of the most important reference projects is the cooperation with BCCC (Brussels Construction Consolidation Center). Here, the delivery of building materials via water was mandatory, as BCCC is driving forward the intelligent urban mobility of building materials. You will soon find out more about this extraordinary project here.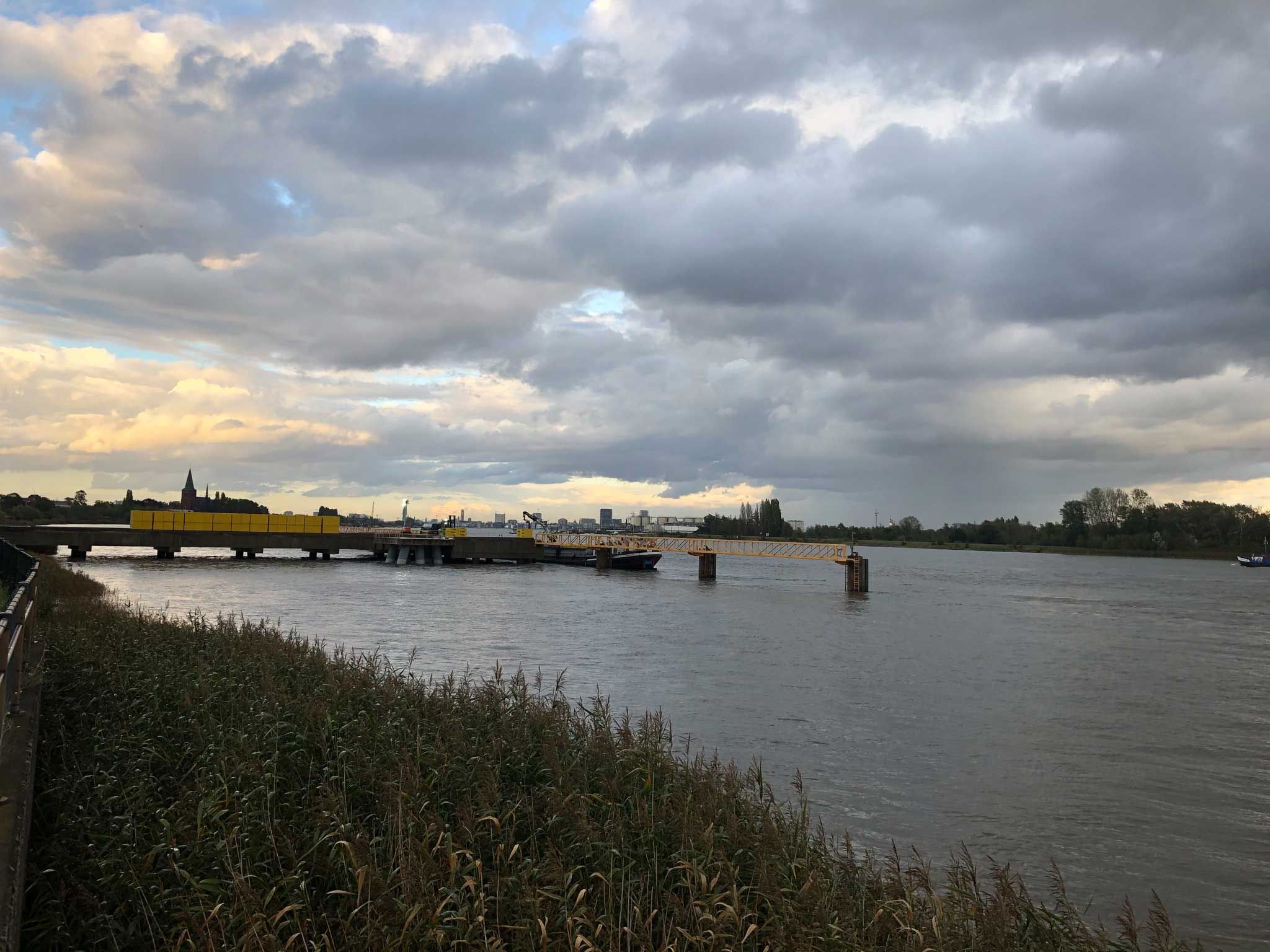 The construction and building industry is responsible for nearly 40 percent of global CO2 emissions. At Xella, we've made it our mission to change that. In 2021, we took a few steps forward.

View more

Old becomes new – this is how the principle of the circular economy can be explained in very simple terms. Establishing a circular economy for our building materials is currently one of the most imp

View more

As one of the leading building material suppliers in the construction industry, we are aware of our responsibility to make this industry more sustainable. Learn more about our journey.

View more
2021 Xella International. All rights reserved.