A revolution on the construction site
Large-format building is a trend for the future in the modern construction industry and has long been established at Xella. Cranes - especially mini cranes - provide assistance. They facilitate operations on tight construction sites, carry heavy loads, save time and, above all, labor.
05 January, 2021
Xella is continuously expanding its range of professional mini cranes for the installation of large-format systems. The mechanization of masonry work marks a change of era on the construction site: masons become fitters and the erection of walls is sped up enormously. This is why we are increasingly using this approach in several countries: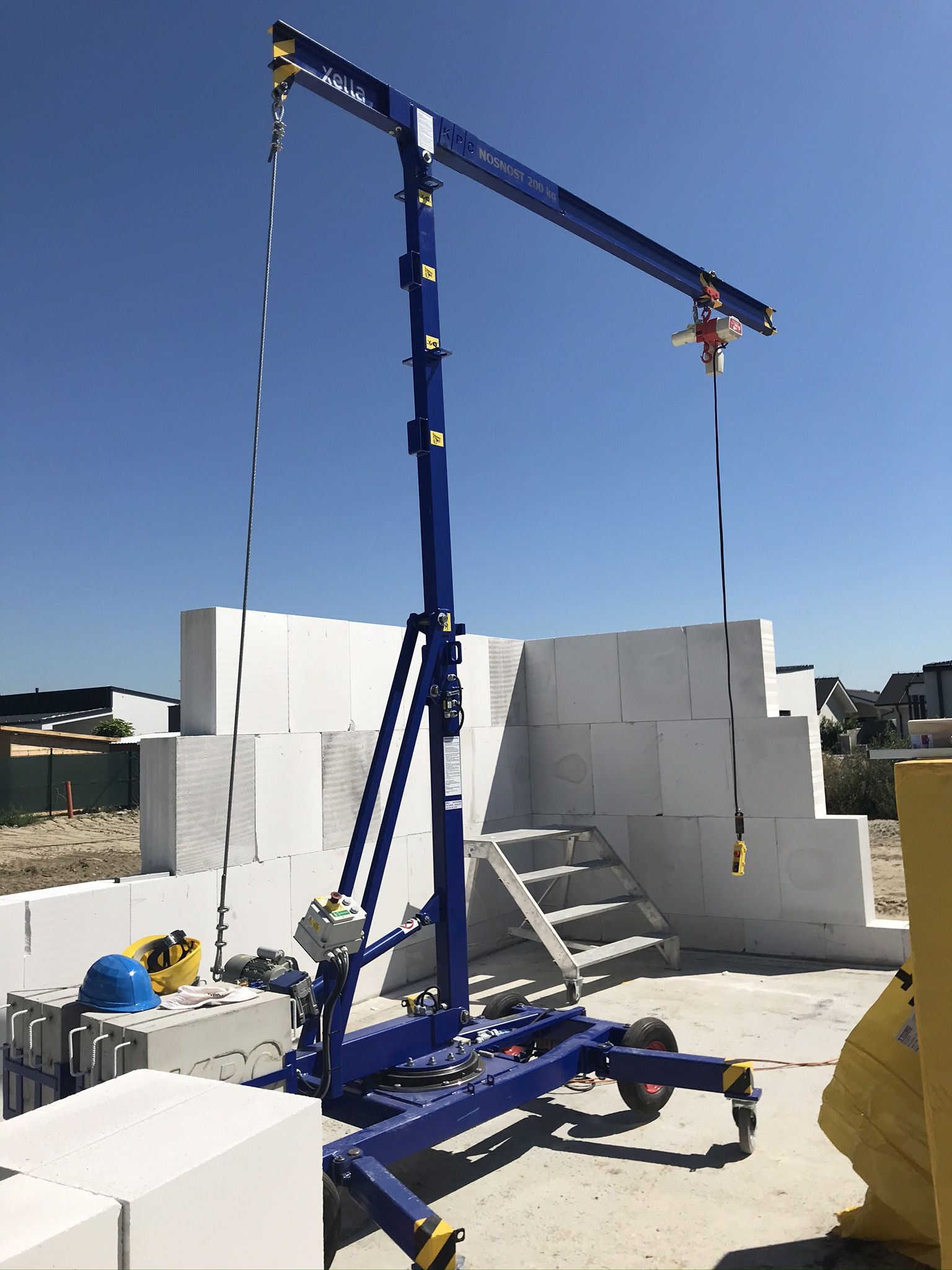 The "Stein-Rex 2.0" crane is used on German construction sites where space is tight. The small crane is ideally suited due to its telescopic column and multi-joint jib; in addition, the gripper fits all brick formats. Xella Deutschland is currently working specifically to promote construction with mini cranes and so-called stone tongs on construction sites.

In the Czech Republic, the "MK300" mini crane from Lissmac and Steinweg has so far been used for construction with Ytong Jumbo and Silka Tempo. However, it weighs almost 1.8 tons, so a lighter solution had to be found for buildings without monolithic concrete floors. To meet its own building construction requirements, Xella CZ developed the "MK 200" mini crane. Thanks to its weight of only 0.9 tons and its compact dimensions (it fits through a standard doorway), the MK 200 is an ideal solution even for smaller buildings.




Cranes of various sizes are also used on construction sites in the Netherlands - whether for Ytong, Silka or Hebel. For the assembly of non-load-bearing Ytong partition walls in residential areas, for example, Xella Nederland uses manual or hydraulic assembly cranes.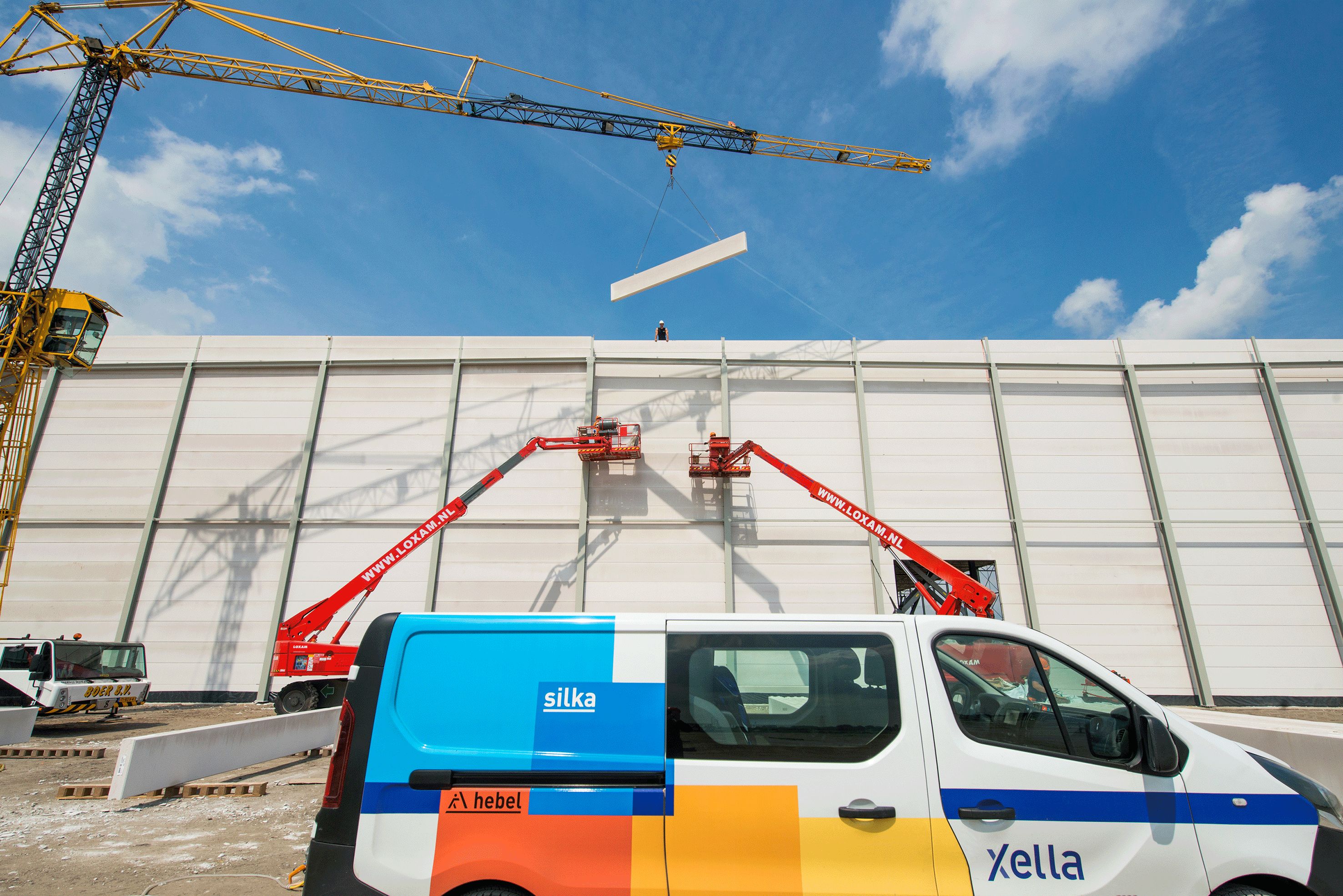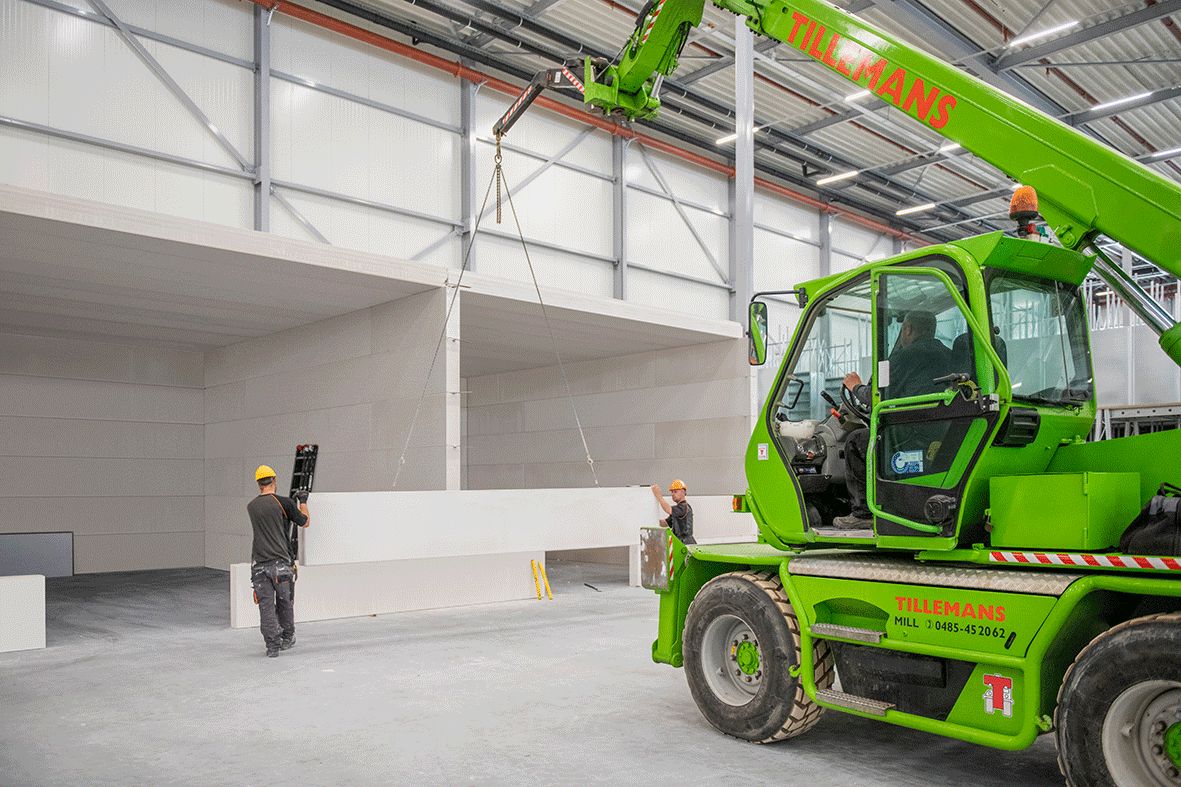 Xella Polska offers a total of five types of mini cranes. In addition, tower cranes for the assembly of reinforced Ytong elements and a range of trolleys, including electric trolleys for the assembly of wall elements, are also in use. A new technical innovation is the custom-built "Spider" mini crane. The crane folds in and out quickly, can be moved flexibly around the construction site and even fits through a standard doorway. It is therefore ideal for the frame constructions prevalent on the Polish housing market.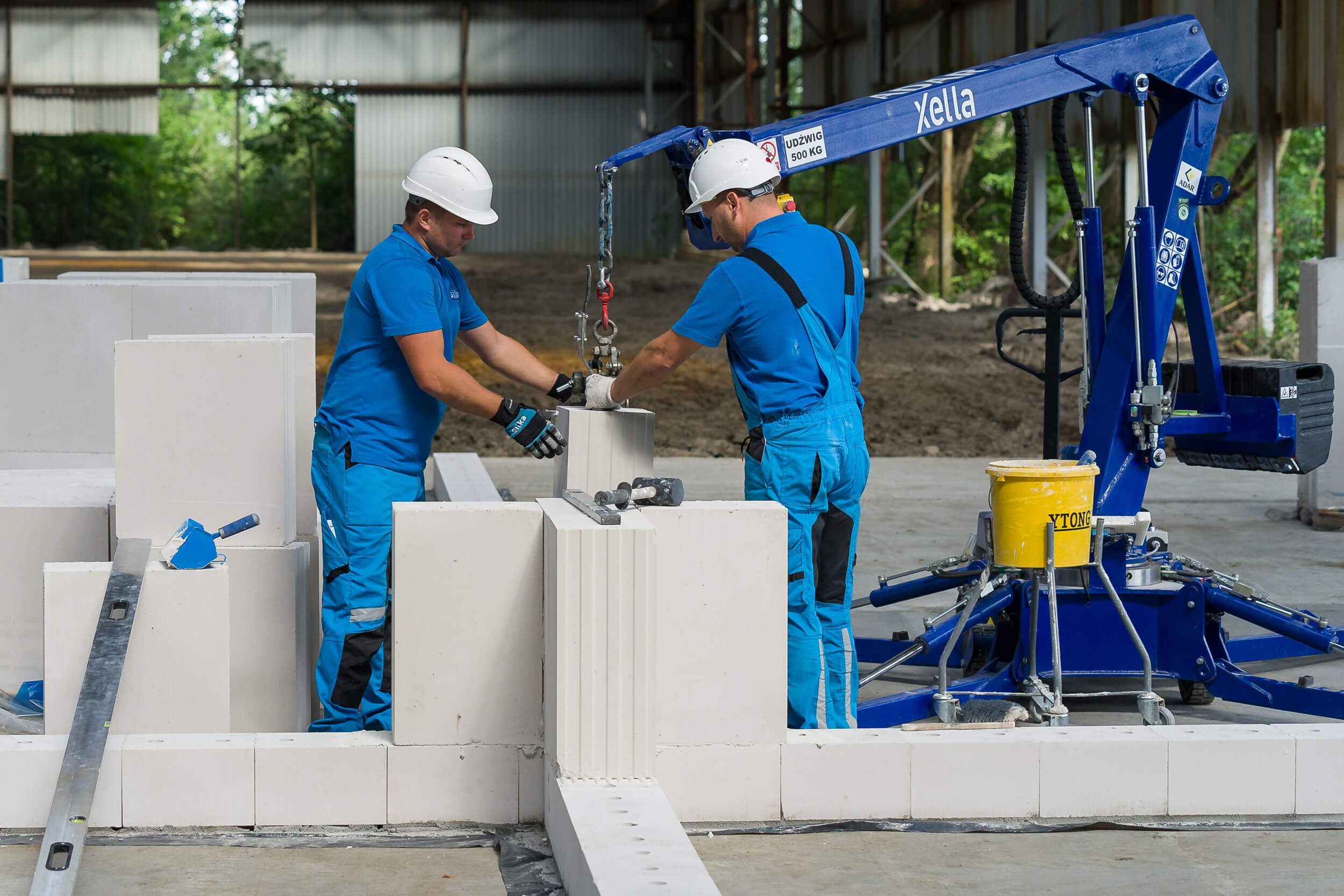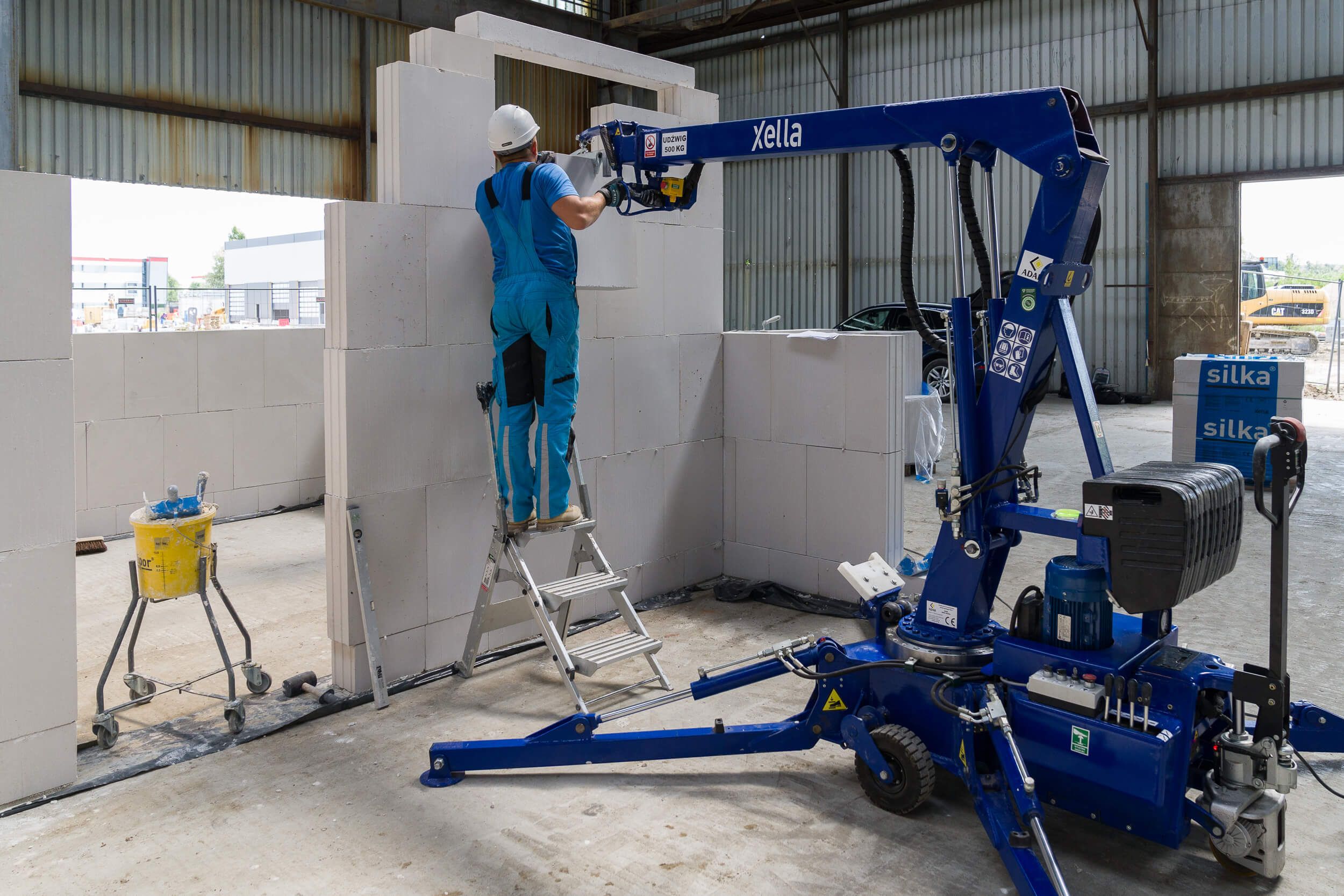 2021 Xella International. All rights reserved.