Excellent logistics for Brussels
At Xella in Belgium, the nearby Scheldt is now frequently used to transport Ytong or Silka blocks. For a sustainable construction project in the center of Brussels, the waterway was even decisive in winning the contract.
17 December, 2020
The Brussels Construction Consolidation Center (BCCC) sees itself as a logistics platform to improve the reliability and efficiency of the supply chain to be recruited and as a player between suppliers (dealers and producers) and shipyards. At the moment, the construction company BPC is building "Park West" in the Belgian capital, an eight-story building for which Xella België has delivered about 1,000 tons of Silka calcium silicate units – by water. In cooperation with BPC and BCCC, the Belgian colleagues were able to transport almost all materials – standard Silka blocks, cut-to-size Silka blocks and mortar – with only one shipload. This corresponds to about 1,100 pallets. The last meters from the river pier to the city center were then covered by small trucks, together with "foreign materials" that did not come from Xella. In this way, the supply chain was perfectly organized, and space and capacity were spared on the difficult to access and narrow construction site in the middle of the city center. A highly efficient logistics system, which was decisive for the commissioning of Xella België.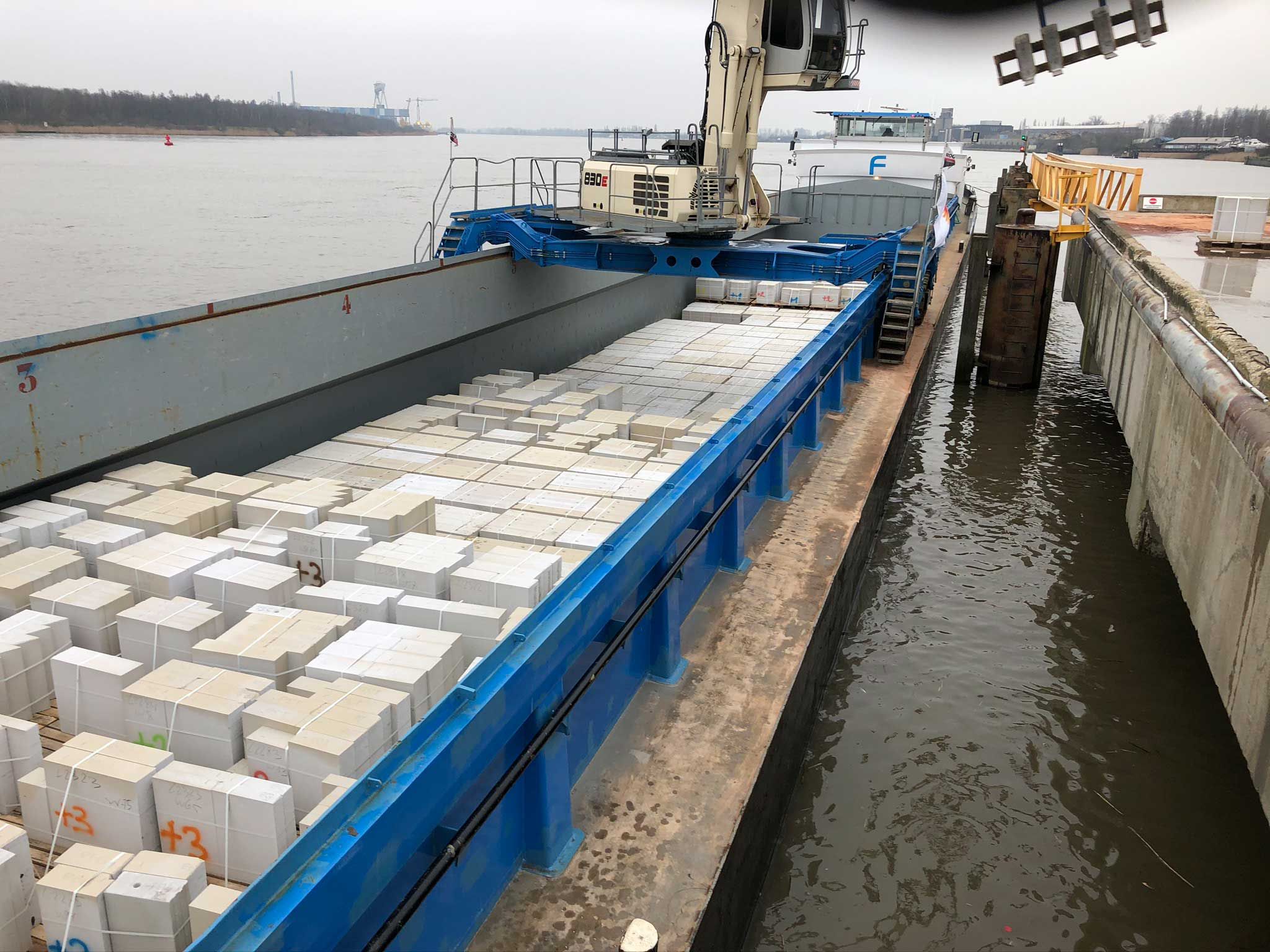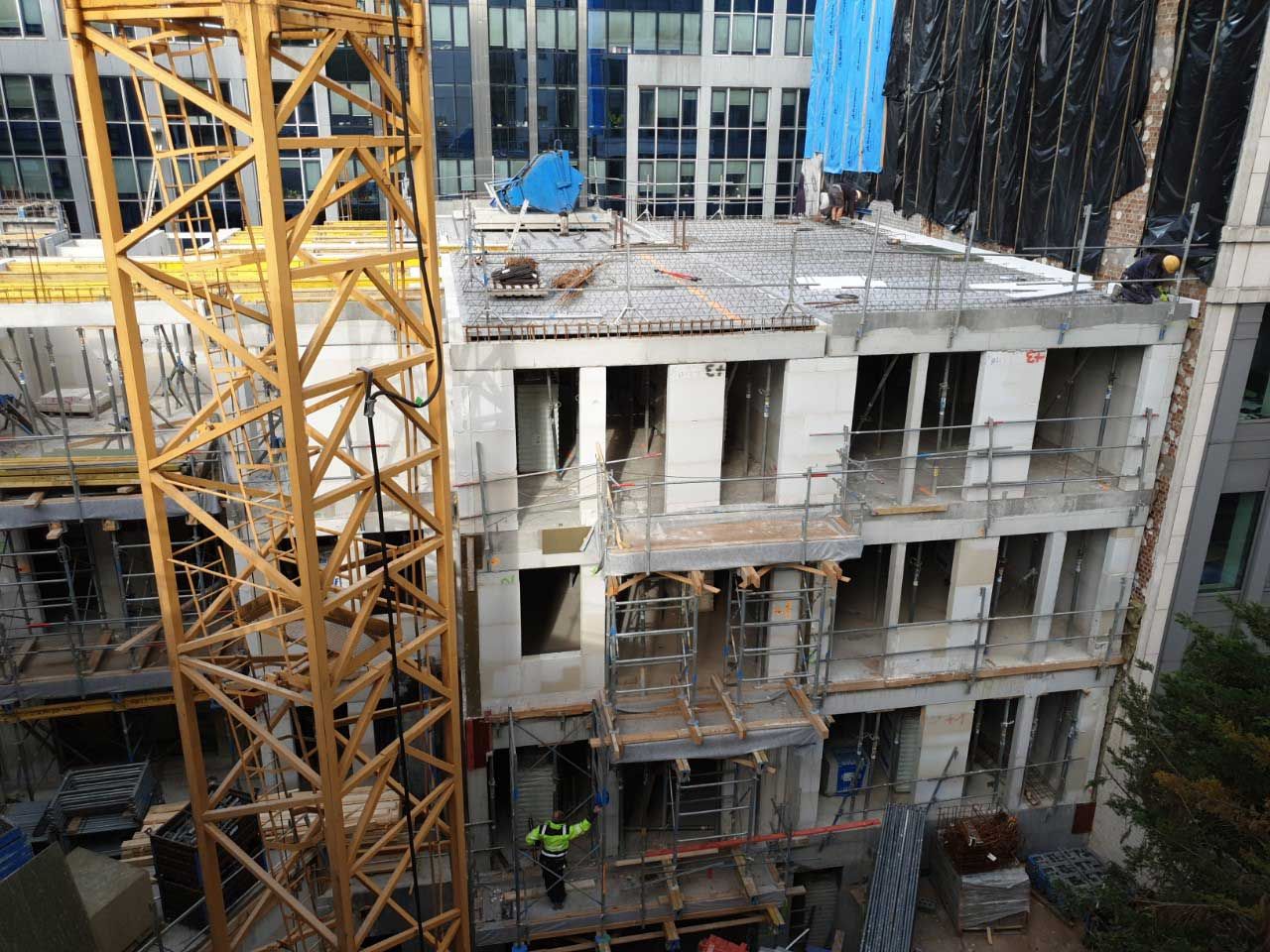 Project wins award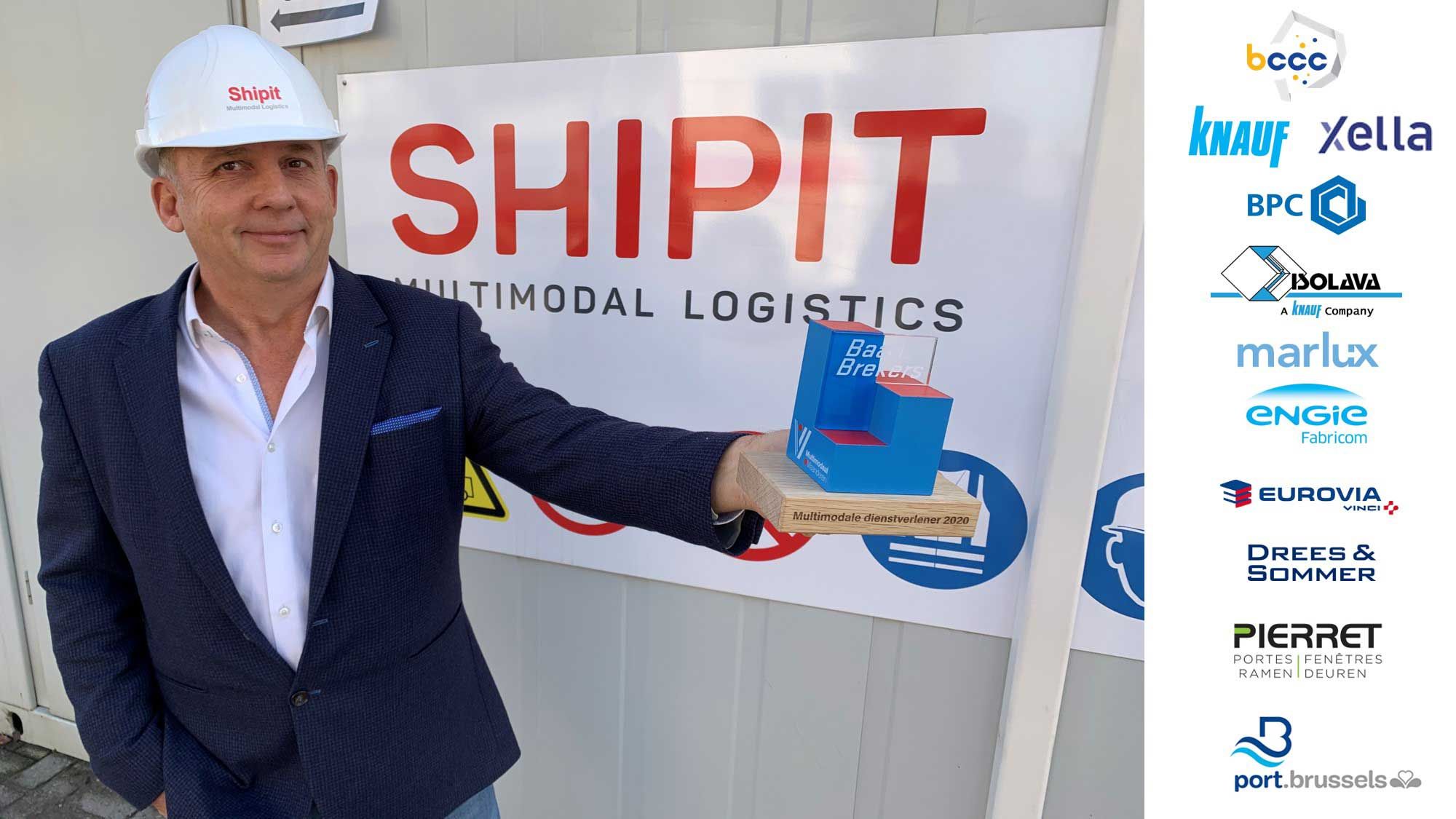 For this sustainable construction project, BCCC won a "VIL Baanbrekers Award" in the category "Logistics Service Provider" ("Pioneer Award"). Mark Goossenaerts of "Shipit Multimodal Logistics", who accepted the award on behalf of BCCC, was the driving force behind the "Waterway Initiative" for Park West. The project is currently in its final stages, with the delivery of the sanitary facilities also taking place by ship. Together with Shipit, Xella België is already working on similar projects in other regions.

VIL (Vlaams Instituut voor de Logistiek / Flemish Institute for Logistics) aims to increase the competitiveness of companies in the logistics sector by implementing sustainable and innovative concepts and technologies. For example, the aim is to use the waterway for the transport of building materials whenever possible and reasonable in order to relieve the roads. In this way, Flanders' position as a leading logistics region in Europe is to be maintained and strengthened.

Picture credits reference pictures: BPC
Sustainability is an integral part of our corporate strategy and our understanding of the future. To promote and implement greater sustainability throughout the construction industry, we rely on a wid

View more

Cities and their surrounding areas are growing. At the same time, our society is changing - older people are moving to the city, migration, growing numbers of single households. This poses challenges

View more

How we enable the ideal delivery and supply of our products

View more
2021 Xella International. All rights reserved.