Fire-protection with Autoclaved Aerated Concrete
In order to develop fire-proof, safe products, Xella regularly conducts fire resistance tests
12 January, 2021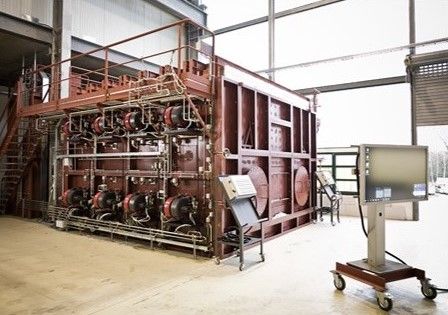 Safety and sustainability are essential requirements that we place on our products. This also includes fire protection, one of the most important product properties that our autoclaved aerated concrete brings to the table. Due to its cell structure with tiny air-filled pores, it is highly thermally insulating and has high fire resistance. As a result, AAC walls from Xella can withstand a fire for up to 360 minutes - even if the requirements for a fire wall are significantly lower.

However, a fire wall must not only withstand high temperatures for a long time and thus prevent the spread of fire and smoke to other parts of a building or beyond. It must also remain resistant to fragile parts of the building that could be dislodged by the fire and hit the sides of the wall. In the fire resistance test, the stability required for this is demonstrated by the impact of a bag of lead shot three times.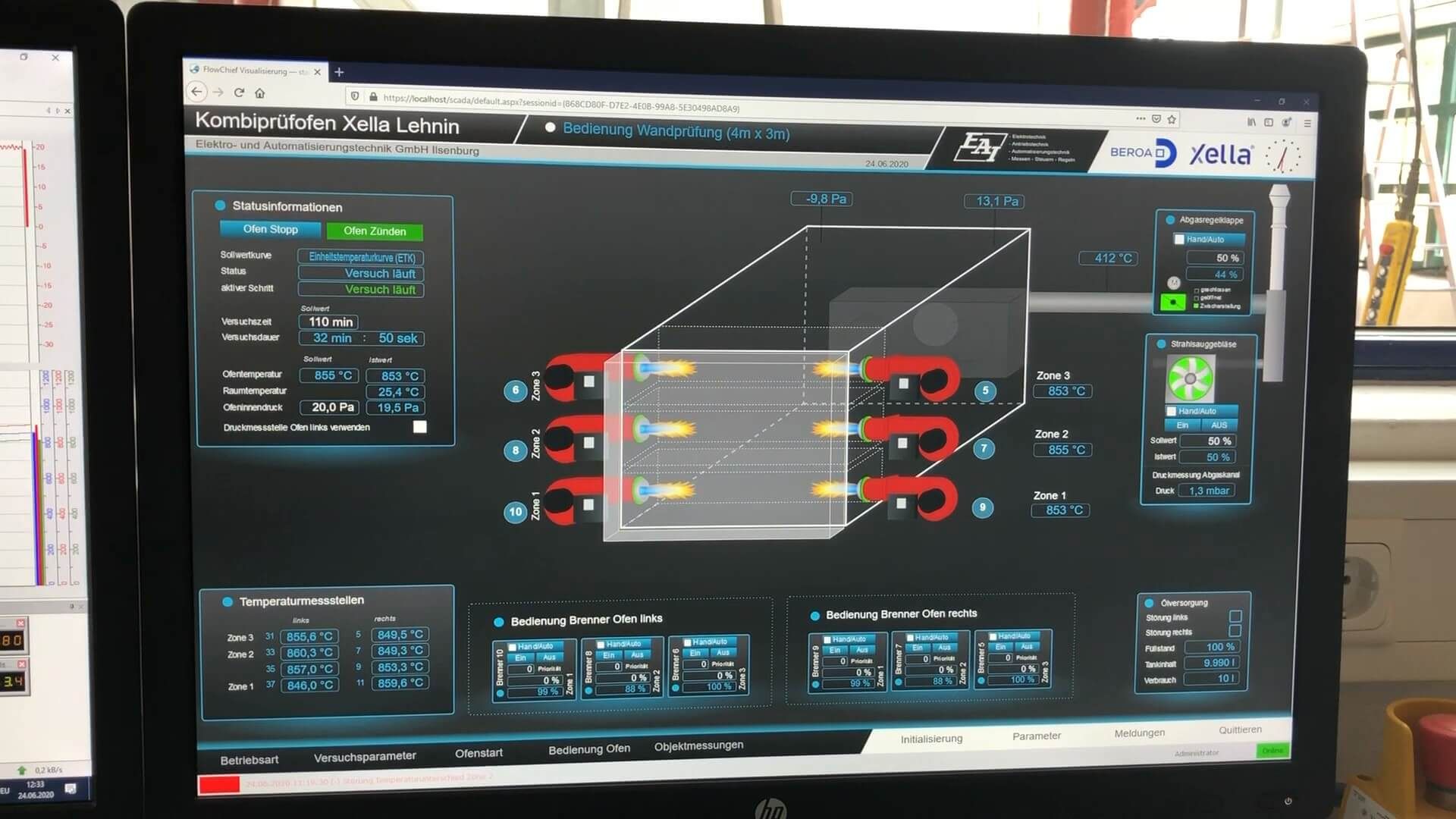 To check fire resistance properties, tests of this kind are regularly carried out at Xella Technologie- und Forschungsgesellschaft mbH, with which we put the fire resistance of new products to the test. For example, Xella T&F conducted a fire test together with the Braunschweig Materials Testing Institute in 2020, in which the fire resistance of a fire wall made of PP2-0,35; λ=0,09 W/(mK) AAC blocks ("Ytong Therm Standard") was tested. It was heated in a fire room in which temperatures of up to 1350°C can be generated by fully automated burners. During the test, the specimen can be observed through viewing openings. The wall certainly passed the test. With a wall thickness of only 24 cm, our PP2-0,35 officially has the fire resistance class EI-M 90, thus meeting the requirements for classification as a non-load-bearing fire wall.

Here you can watch a video of the test:
For load-bearing fire walls of this AAC quality-class, we are already conducting another fire resistance test in our test halls at the Emstal site in the near future - this time then with additional load.
2021 Xella International. All rights reserved.